Whether you have a retail success story to share, or want retailers to be more aware of your brand, Retail West offers you unparalleled profile at Vancouver's largest retail event.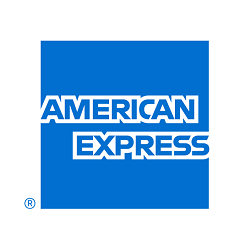 As a proud sponsor of the Retail Council of Canada, helping you do more business is our business at American Express Canada.
When you accept American Express Cards, you gain access to higher spending customers and a greater number of business clients.
We also help retailers grow through business solutions that include cash flow management, providing working capital opportunities and lucrative rewards.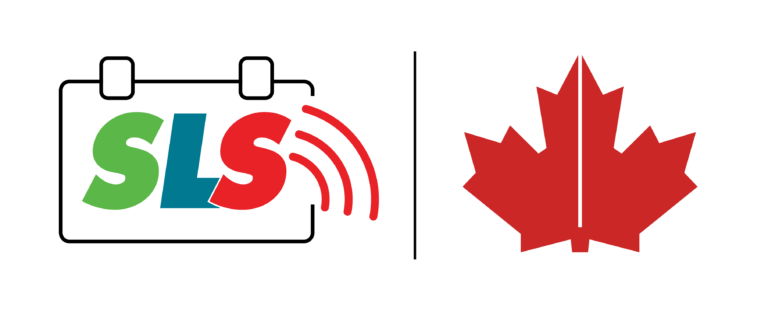 For over 30 years, our company has been satisfying the needs of Canadian corporate community for all their print and label needs. A Smart Label Solutions is a business we step into the technological industry to promote greener and environmental friendly products to our customers across Canada.
From Printers to Labels, and to Electronic Smart Labels, we handle it all, and we're good at it! In fact, our 30 years of committed service agreement to many of our customers are among the best in the industry. We are dedicated to continuing to serve our customer to reach their highest expectation. Whether you're a Health Region, a large corporation, a grocery chain store, or a convenience store. We offer a wide variety of products and services to meet your demands. Our solutions specialists are always available to assist you in achieving the optimal solutions for your business operation.
You need, we deliver!

Creator.co is the leading Influencer Marketing platform where Brands and Creators connect, collaborate, grow, and earn more.
They specialize in helping retailers and their vendors deploy influencer campaigns that build awareness, trust, and ultimately drive more sales through their Influencer network of over 150,000 Creators.
– 55% sales increase for vendors at Walmart
– 65% sales increase for vendors at Superstore
– 45% sales increase for vendors at Target
Click here to learn more!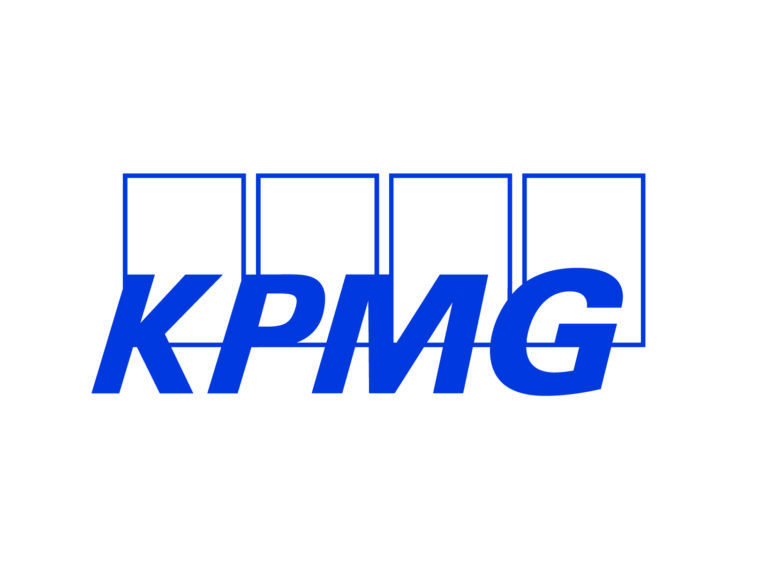 KPMG in Canada takes a multi-disciplinary approach to help your business overcome challenges and respond to opportunities. We leverage the skills, knowledge, experience and passion of our firm to provide deep business insights and innovative solutions to help you and your business succeed.
The professionals in our Consumer & Retail practice combine deep industry knowledge with extensive experience working with clients in the retail sector, plus the food, beverage and consumer products and restaurant segments.
At KPMG, we provide support in Audit, Tax, and Advisory in a functional, and collaborative way that today's Consumer & Retail market requires. We measure our success from the only perspective that matters – yours.

Leger is the largest Canadian-owned, market research and analytics company with more than 600 employees in eight Canadian and US offices. Leger has been working with prestigious clients since 1986.

Meta builds technologies that help people connect, find communities, and grow businesses. When Facebook launched in 2004, it changed the way people connect. Apps like Messenger, Instagram and WhatsApp further empowered billions around the world. Now, Meta is moving beyond 2D screens toward immersive experiences like augmented and virtual reality to help build the next evolution in social technology.

reebee is a Canadian retail technology company and digital platform providing consumers with information to discover products and make their best purchasing decisions. The reebee app makes it easy for consumers to browse and discover local flyers, stay organized with an integrated shopping list, search for products and much more. Available for free in Canada on the Apple App Store and Google Play, reebee specializes in targeted flyer distribution, engaging the consumer audience through a rich mobile experience. Digital distribution not only fills in the voids of physical distribution, but it also reaches a new audience with distinctly measurable results. With reebee, retailers are able to track consumer buying signals like never before.

Power your Business with Secure Payment Solutions from Chase
As a business owner, you need simple, secure and easy-to-use solutions to accept card payments. Your customer comes first so why not let them pay the way they want, wherever business happens for you today.
With Chase Merchant Services, you're getting more than 20 years of experience helping businesses accept payments in-store, online and on-the-go with the products, service and technology that suit your every business need.
Chase can help your business grow. Find out how at chase.ca.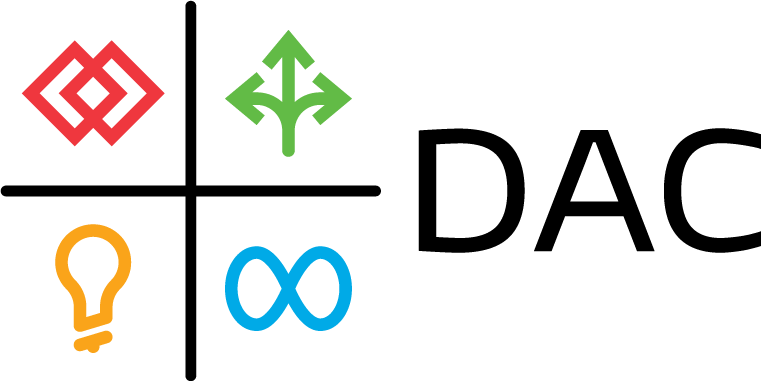 DAC is a leading global digital performance agency—helping marketers connect with consumers from enterprise right down to the hyper-local level since 1972. DAC is passionate about helping businesses build, maintain, and optimize their online presence—leveraging expertise in everything from paid media, SEO and content strategy, to UX, creative storytelling, reputation management and data analytics to drive performance and help our clients achieve transformational growth. DAC has also been named as one of the most significant performance agencies in The Forrester Wave™, Q3 2019, recognizing the agency for bringing a unique offering to multilocation brands. To learn more about how DAC can help you drive digital performance, visit dacgroup.com and to join our team visit dacgroup.com/careers.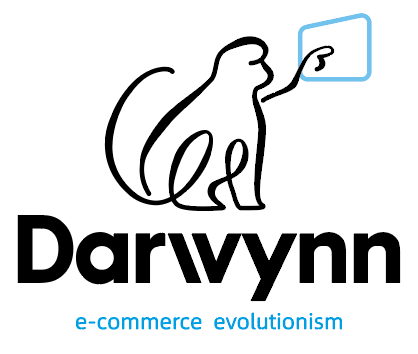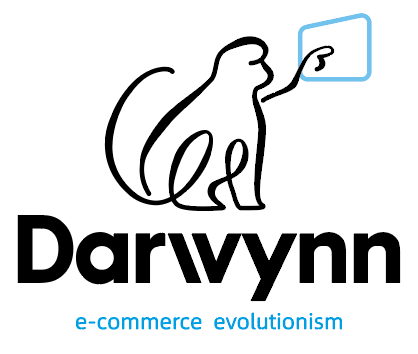 Darwynn Ltd, a 100% Canada based end-to-end fulfillment ecosystem organization committed to providing an unparalleled offering to Canadian retailers and merchants. The Darwynn team has developed a coast-to-coast fulfillment ecosystem utilizing industry leading technology and automation. Darwynn focuses on system flexibility to enable cost-effective fulfillment capabilities so retailers and sellers of all size. Darwynn is a nationwide, end-to-end fulfillment center and is building a technology-driven infrastructure that will allow any eCommerce business to compete, regardless of their size or order volume.
The physical fulfillment centers are strategically positioned in urban areas across Canada providing near proximity to majority of Canadian residence. The facilities are equipped with a world-class, leading technology system that provides greater efficiency, productivity and transparency for the business and the customer. Darwynn enables sellers through the use of automation, data and geographic footprint to intelligently position stock closer to the end consumer while using one central ecosystem to fulfill multiple channels and business streams.


Embold is a Canadian influencer marketing platform that makes it easy for advertisers to collaborate with local influencers who have a direct reach to their customers. Using our filtered roster of over 6,000+ Canadian influencers, advertisers can find the perfect influencers for their brand. We service our clients through a turnkey managed service and a self-serve platform.
Embold has built Canada's first free influencer marketing platform that allows advertisers to easily build and manage campaigns. Our platform has three key components: Influencer discovery, campaign management and reporting/payouts. Influencer discovery makes it easy for advertisers to find and connect with influencers who are the perfect fit for their brand. Advertisers get instant access to influencer insights and demographic data allowing them to understand which influencers are the most ideal fit for their brand. Campaign management tools allow advertisers to manage all aspects of the campaign including roster management, content review and communication. Embold also has complete reporting and payout capabilities which allow advertisers to measure the success of campaigns and pay influencers with ease.
Our fully managed service allows advertisers to deploy an influencer strategy without adding any additional work to their plate. Using the platform, our team will build a campaign strategy, coordinate the right influencers, manage content and the delivery of the entire campaign for your team.
Our team has been working with advertisers in Canada, US and Europe to support their Canadian influencer efforts since 2018. We have supported SMB and Enterprise clients in running local and national campaigns. Some of our clients include HP, BMO, Second Cup and hundreds of others. Connect with our team to learn how you can maximize your growth efforts by incorporating a local influencer strategy.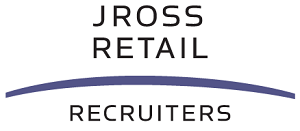 We're Canada's leading recruiting agency specializing exclusively in retail.
We're leaders in recruiting premium candidates for leadership positions, including those that require specialized skillsets.
We have recruiters in Toronto, Montreal, Vancouver and Calgary, and with extensive retail operations experience and years of search experience for Canadian retailers, we recruit candidates at the staff, management and executive levels coast to coast.
We have deep retail industry connections, including an extensive database of qualified candidates and a broad network of contacts at all levels. We place all retail, wholesale and related positions including store, district & regional managers, ecommerce & omnichannel specialists, buyers, human resource professionals, merchandisers, marketing professionals, distribution & logistics staff, senior executives to the CEO level, and others.
The bottom line? We know retail and we find people who fit.
We help you Set The Bar. Hire.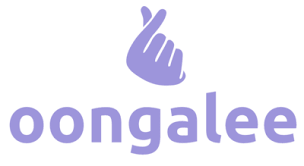 Oongalee is a Canadian media and technology company based in Toronto, Ontario. Its patented tabletop charging Gateways are designed to keep everyone's phone charged while providing a high-definition portal to businesses and its services through digital advertising. Oongalee's advertising network provides a completely unique platform. The company's focus around impression time and targeted reach ensures that brands are recognized and remembered and its exclusive restaurant network provides uncomparable exposure. Oongalee's charging Gateway provides the ultimate phone charging solution for diners while offering a revolutionary platform for advertisers to reach people intimately and meaningfully like never before, redefining how brands speak to the masses.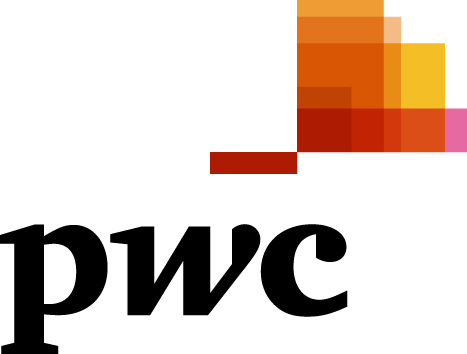 At PwC Canada, our more than 7,300 partners and staff in offices across the country are committed to delivering quality in assurance, tax, consulting and deals services. PwC Canada is a member of the PwC network of firms with more than 295,000 people in 156 countries.
We are a community of solvers coming together in unexpected ways, trusted by clients and the world over. See how The New Equation can solve for you, visit us at: www.pwc.com/ca.


TC Transcontinental is the largest printer in Canada and one of the largest in North America and a leader in flexible packaging in the United States, Canada and Latin America.
For over 45 years, we have been helping our customers maximize their results by effectively integrating innovative printing solutions, helping publishers and marketers deliver their content. We are constantly improving our print offering with the goal of helping our customers better attract, reach and retain their target readers and consumers through our unique customer-oriented service offering which combines mass and personalized solutions.
Over the last few years, the company has invested heavily in its printing network to ensure it provides state-of-the-art technology. Our services include a wide array of solutions for our customers, including premedia, printing and distribution.
We serve key clienteles including book, magazine and newspaper publishers, as well as retailers, cataloguers, marketers and advertising agencies. In total, more than 2,000 customers across North America trust TC Transcontinental Printing with their printing projects.
Our mission is simple: create products and services that allow businesses to attract, reach and retain their target customers. In this pursuit, we are firmly guided by our vision to become a market leader in flexible packaging in North America while maintaining our position as Canada's largest printer.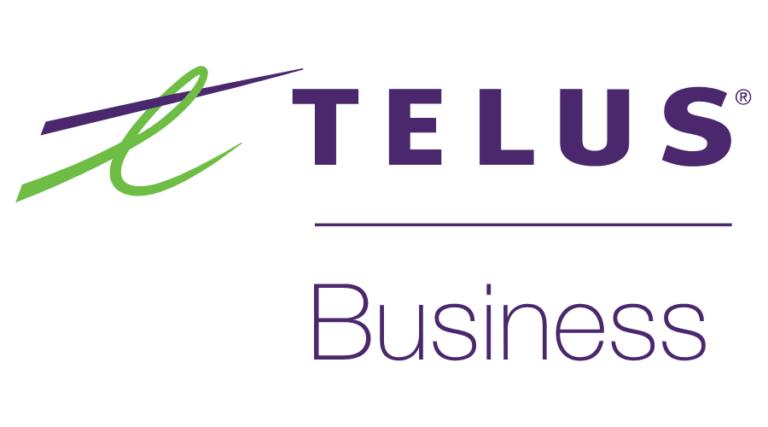 TELUS Business Security keeps your business safe with 24/7 ULC certified monitoring, identity management, intrusion detection and video surveillance – all from Canada's #1 security provider.
With a National presence, localized for your business, our Trusted Security Advisors will provide a tailored solution to meet your needs. Get a free tailored security assessment for your business – valued up to $500. We look forward to connecting with you soon.

Nudge is a frontline enablement solution that empowers workers with the knowledge, tools and resources they need to execute consistently and confidently every day. Nudge's mobile-first platform combines two-way communications and guided task execution to help deskless organizations enable their frontline across every location in real-time. Employees can complete tasks, provide feedback, take part in discussions, and test their knowledge while earning recognition and points. Since 2012, over 65 million Nudges have been delivered, driving profitability, employee retention, and providing teams with the insights to create memorable customer experiences. Based in Toronto, Canada, Nudge has the highest user ratings in its category and is used by leading brands across North America, including Staples, Mastermind Toys, and Margaritaville. Learn more at www.nudge.co.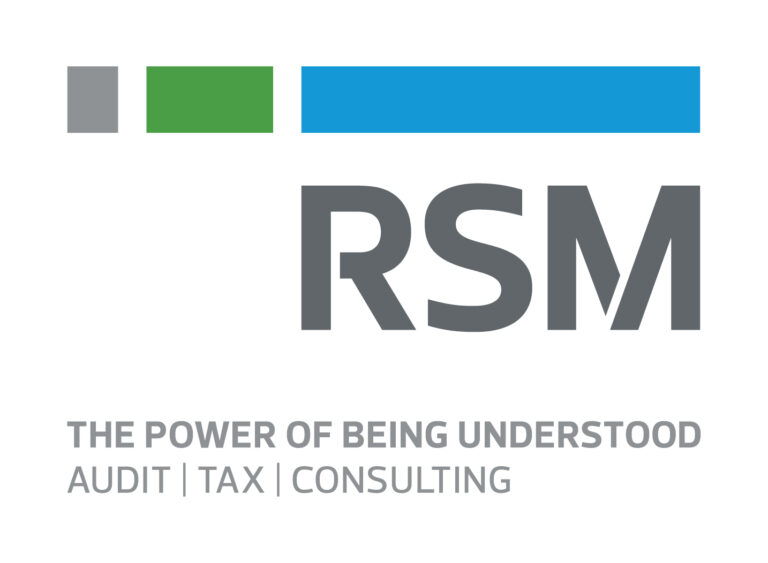 Retailers face a complex and challenging landscape. We offer advice on how to improve cash flow, optimize store performance and increase traffic across channels, so you can provide customers with value beyond price competition. You need a proactive plan to maintain a strong brand that enhances the retail store or dining experience and establishes a seamless customer experience across multiple channels—without compromising the bottom line.
RSM's purpose is to deliver the power of being understood to our clients, colleagues and communities through world-class audit, tax and consulting services focused on middle market businesses. The clients we serve are the engine of global commerce and economic growth, and we are focused on developing leading professionals and services to meet their evolving needs in today's ever-changing business environment.

For over 140 years, Toshiba Group has contributed to a sustainable future by applying innovative technologies to value creation. Today, our business domains center on energy, social infrastructure, electronic devices and digital solutions, all essential supports for modern life and society. Guided by the principles of The Basic Commitment of the Toshiba Group, "Committed to People, Committed to the Future", Toshiba Group promotes global operations that contribute to the realization of a world where generations to come can live better lives.

WorkSafeBC is committed to creating a province free from workplace injury or illness, and to providing service driven by our core values of integrity, accountability, and innovation. By partnering with workers and employers, we help British Columbians come home from work safe every day.
Our organization was established by provincial legislation as an agency with the mandate to oversee a no-fault insurance system for the workplace.

We partner with employers and workers in B.C. to do the following:
Promote the prevention of workplace injury, illness, and disease
Rehabilitate those who are injured, and provide timely return to work
Provide fair compensation to replace workers' loss of wages while recovering from injuries
Ensure sound financial management for a viable workers' compensation system
For more information, visit worksafebc.com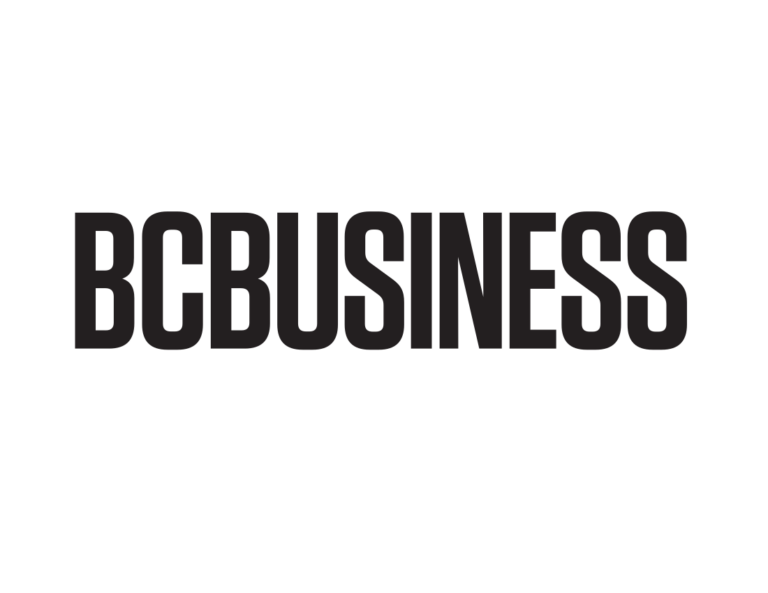 BCBusiness LinkedIn is for those doing – or interested in – business in British Columbia. Connecting with other professionals. Discussing issues of commerce, politics, and culture. Gaining the decisive edge.

We're Here To Give Your Business A Voice
With rapidly growing viewership and strong connections with readers dedicated to our sites for quality content, we can give your business a voice through our top local platforms.

Postmedia Network Inc., a wholly owned subsidiary of Postmedia Network Canada Corp. (TSX:PNC.A, PNC.B), is a Canadian news media company representing more than 120 brands across multiple print, online, and mobile platforms. Award-winning journalists and innovative product development teams bring engaging content to millions of people every week whenever and wherever they want it. This exceptional content, reach and scope offers advertisers and marketers compelling solutions to effectively reach target audiences. For more information, visit http://www.postmedia.com.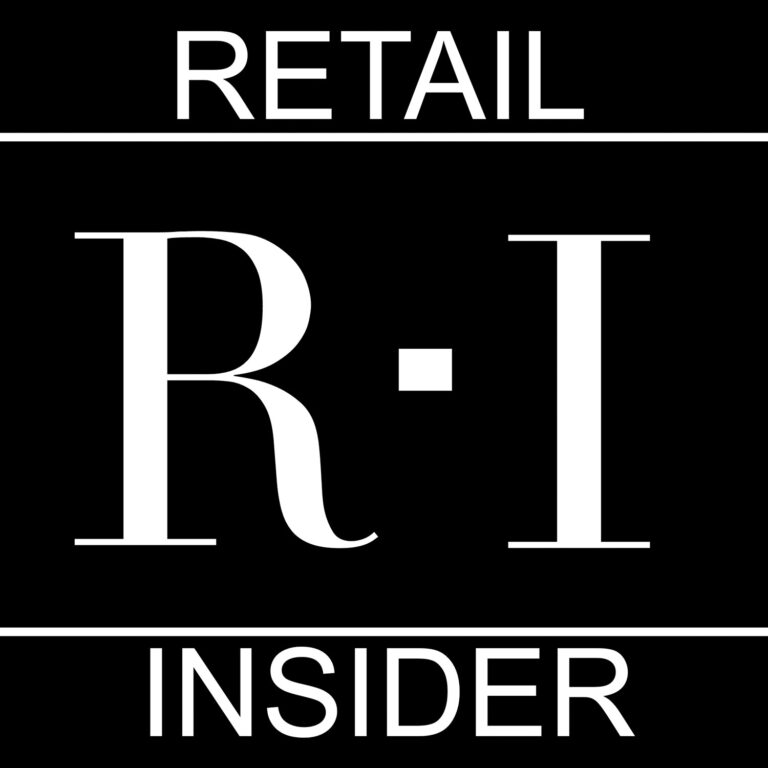 The leader in showcasing Canadian retail news, opinions, and analysis. Founded in April 2012, Retail Insider is a Canadian go-to source for information on what's happening in Canadian retailing. Retail Insider features a team of writers, editors and retail analysts from across the country. Follow our LinkedIn Retail Insider page for the latest in Canadian retail news! We also publish a daily eNewsletter which can be subscribed at https://www.retail-insider.com/subscribe/
Interested in increasing your exposure and visibility in front of Western Canada's retail community?
Contact Nikita Patel, Senior Manager, at npatel@retailcouncil.org for more information.