Whether you have a retail success story to share, or want retailers to be more aware of your brand, Retail West offers you unparalleled profile at Vancouver's largest retail event.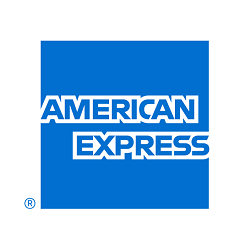 As a proud sponsor of the Retail Council of Canada, helping you do more business is our business at American Express Canada.
When you accept American Express Cards, you gain access to higher spending customers and a greater number of business clients.
We also help retailers grow through business solutions that include cash flow management, providing working capital opportunities and lucrative rewards.

Power your Business with Secure Payment Solutions from Chase
As a business owner, you need simple, secure and easy-to-use solutions to accept card payments. Your customer comes first so why not let them pay the way they want, wherever business happens for you today.
With Chase Merchant Services, you're getting more than 20 years of experience helping businesses accept payments in-store, online and on-the-go with the products, service and technology that suit your every business need.
Chase can help your business grow. Find out how at chase.ca.

Environics Analytics (EA) is the premier marketing and analytical services company in Canada, helping thousands of customers across every industry sector turn data and analytics into strategy, insights, and results. Established in 2003, we specialize in using best-in-class data, analytics expertise, and purpose-built software to address key challenges in areas such as consumer profiling and segmentation, multichannel media planning and execution, trade area analysis, merchandising strategies and site location decision-making.
Our ENVISION platform provides quick and easy access to our comprehensive and privacy-compliant databases—including the latest mobile movement data. Environics Analytics is a Bell Canada company.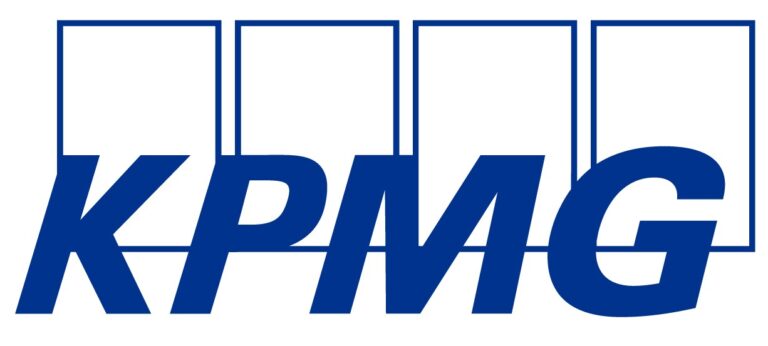 KPMG in Canada takes a multi-disciplinary approach to help your business overcome challenges and respond to opportunities. We leverage the skills, knowledge, experience and passion of our firm to provide deep business insights and innovative solutions to help you and your business succeed.
The professionals in our Consumer & Retail practice combine deep industry knowledge with extensive experience working with clients in the retail sector, plus the food, beverage and consumer products and restaurant segments.
At KPMG, we provide support in Audit, Tax, and Advisory in a functional, and collaborative way that today's Consumer & Retail market requires. We measure our success from the only perspective that matters – yours.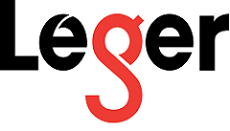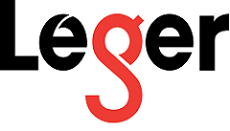 Leger is the largest Canadian-owned market research and analytics company, with more than 600 employees in eight Canadian and US offices. Leger has been working with prestigious clients since 1986.
We offer a full-service suite of research and analytics solutions designed to help our clients solve their most pressing business challenges. Being at the heart of our clients' strategies enables us to provide smarter insights and actionable recommendations.
Our clients rely on our retail expertise to help them make better decisions, understand consumers and monitor trends. They also rely on our annual WOW study to measure customer experience and evaluate performance indicators specific to retail businesses. Every year, our WOW and WOW Digital specialized studies reveal the ranking of the retailers that offer the best in-store and online customer experiences.
Some of our specialized services include:
The LEO Panel: Our LEO panel is the largest proprietary panel in Canada, with over 400,000 members in North America. The LEO mobile app enables members to respond to surveys anywhere, anytime from their mobile devices. Strict quality control and data privacy systems are in place to ensure data quality and respondent confidentiality. To manage and grow this panel, we have dedicated in-house teams with years of experience. Retailers can also access our panel for their research needs.
Leger Analytics (LEA): Our advanced analytics team offers a one-stop shop to help decision makers answer questions, tackle challenges and make better business decisions. Experts in market research, analytics and data science, our team works with all kinds of data (first party, transactional, CRM, market research, web data and more) and offers a wide variety of custom analytics solutions.
Leger DGTL: Our in-house digital marketing agency has proven expertise in strategy, media, creative content activation and performance measurement. Leger DGTL creates effective, customized digital campaigns by improving customer segmentation, optimizing advertising messages and prioritizing the best platforms. Leger DGTL helps our clients ensure they reach the right audience, at the right time, with the right message.
Visit leger360.com to learn more.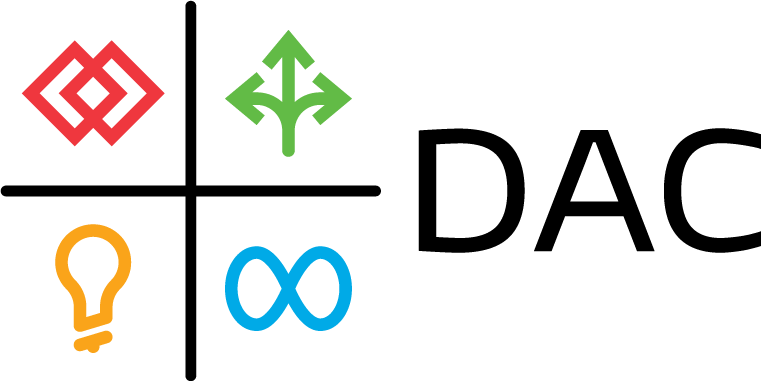 DAC is a leading global digital performance agency—helping marketers connect with consumers from enterprise right down to the hyper-local level since 1972. DAC is passionate about helping businesses build, maintain, and optimize their online presence—leveraging expertise in everything from paid media, SEO and content strategy, to UX, creative storytelling, reputation management and data analytics to drive performance and help our clients achieve transformational growth. DAC has also been named as one of the most significant performance agencies in The Forrester Wave™, Q3 2019, recognizing the agency for bringing a unique offering to multilocation brands. To learn more about how DAC can help you drive digital performance, visit dacgroup.com and to join our team visit dacgroup.com/careers.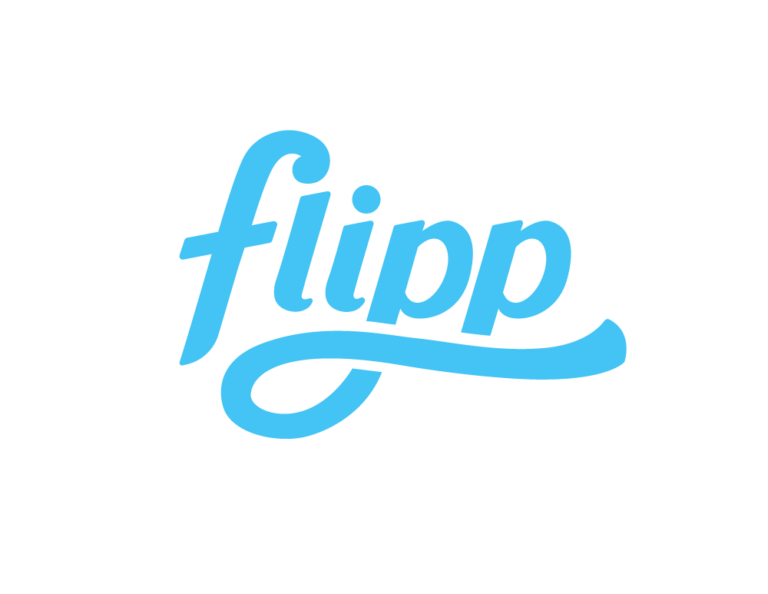 Flipp is a technology platform that is reinventing the digital shopping experience. The largest retailers, brands, and digital publishers in North America use the Flipp platform to curate and distribute digital merchandising experiences to millions of highly-engaged shoppers every day. For shoppers, Flipp helps provide for their families by making life more affordable. By delivering local savings and deal content, Flipp makes the planning process seamless, saving shoppers up to $45 a week. In 2022, Flipp acquired reebee in Canada, expanding reach on App to over 5 million monthly shoppers.

MicroStrategy is the largest independent publicly traded analytics and business intelligence company in the world. The MicroStrategy analytics platform is consistently rated as the best in enterprise analytics and is used by many of the world's most admired brands in the Future Global 500. We pursue two corporate strategies:
1. Grow our enterprise analytics software business to promote our vision of Intelligence Everywhere.
2. Acquire and hold bitcoin, which we view as a dependable store of value supported by a robust, public, open-source architecture untethered to sovereign monetary policy.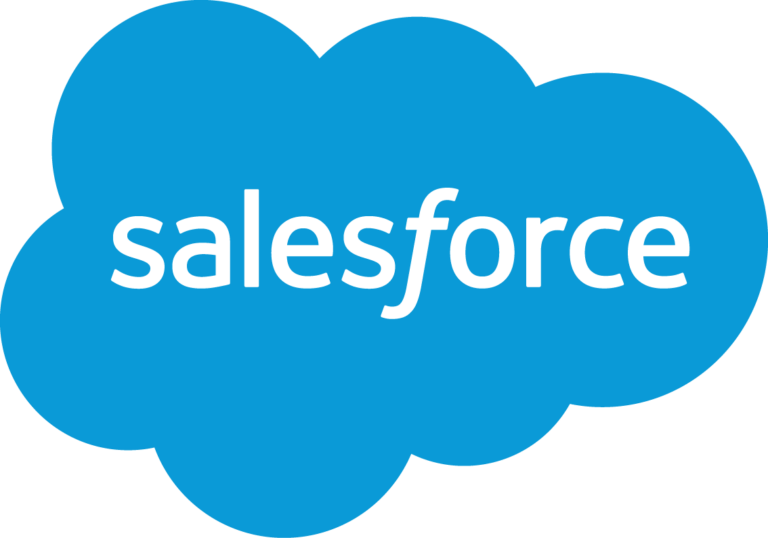 Salesforce is the customer company, helping companies connect with customers in a whole new way. Founded in 1999, Salesforce enables companies of every size and industry to become customer companies with best-in-class apps, a powerful low code platform, real-time data, industry verticals and a success ecosystem to turn customer success into business success. With Customer 360, our full portfolio of technology and services, we unite teams through a single view of customer data that improves efficiency and productivity while creating personalized customer experiences.

Salesforce is proud to be the global leader in CRM for nine years in a row, but we're even more proud to be recognized as a leader inspiring the future of business. Driven by our core values of trust, customer success, innovation, equality, and sustainability and united in a global community of Trailblazers, we are more than a business — we're a platform for change.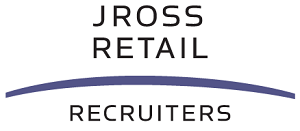 We're Canada's leading recruiting agency specializing exclusively in retail.
We're leaders in recruiting premium candidates for leadership positions, including those that require specialized skillsets.
We have recruiters in Toronto, Montreal, Vancouver and Calgary, and with extensive retail operations experience and years of search experience for Canadian retailers, we recruit candidates at the staff, management and executive levels coast to coast.
We have deep retail industry connections, including an extensive database of qualified candidates and a broad network of contacts at all levels. We place all retail, wholesale and related positions including store, district & regional managers, ecommerce & omnichannel specialists, buyers, human resource professionals, merchandisers, marketing professionals, distribution & logistics staff, senior executives to the CEO level, and others.
The bottom line? We know retail and we find people who fit.
We help you Set The Bar. Hire.

Major Appliance Recycling Roundtable (MARR)
Major Appliance Recycling Roundtable (MARR)

The Major Appliance Recycling Roundtable (MARR) is a not-for-profit stewardship agency created to implement and operate a stewardship plan for end-of-life major household appliances in the province of British Columbia on behalf of the major appliance producers who are obligated under the BC Recycling Regulation. MARR acts as the participant retailer's agent to fulfill their obligations under the British Columbia Recycling Regulation.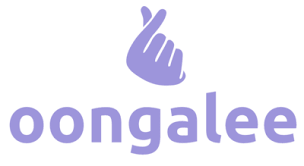 Oongalee is a Canadian media and technology company based in Toronto, Ontario. Its patented tabletop charging Gateways are designed to keep everyone's phone charged while providing a high-definition portal to businesses and its services through digital advertising. Oongalee's advertising network provides a completely unique platform. The company's focus around impression time and targeted reach ensures that brands are recognized and remembered and its exclusive restaurant network provides uncomparable exposure. Oongalee's charging Gateway provides the ultimate phone charging solution for diners while offering a revolutionary platform for advertisers to reach people intimately and meaningfully like never before, redefining how brands speak to the masses.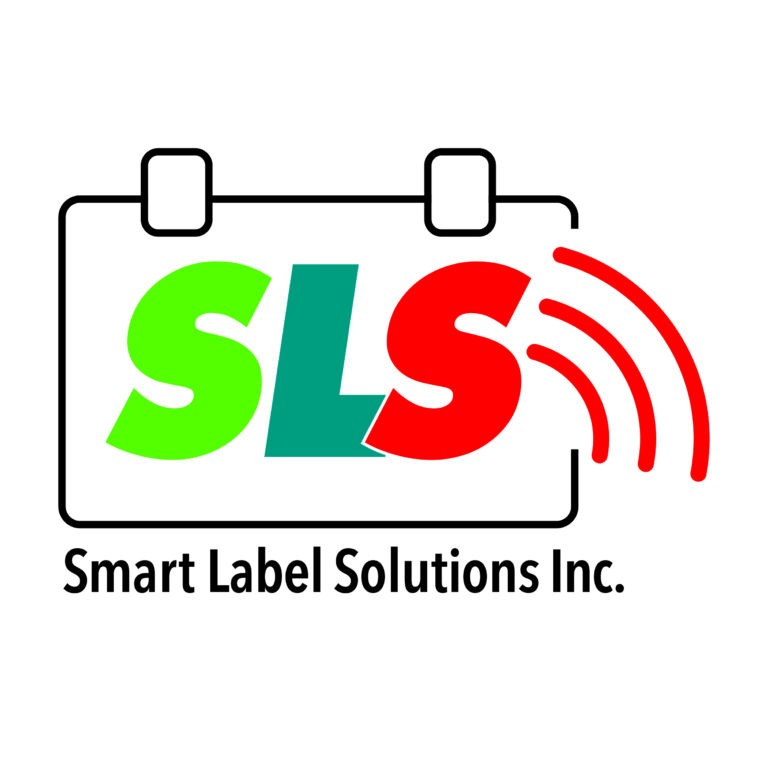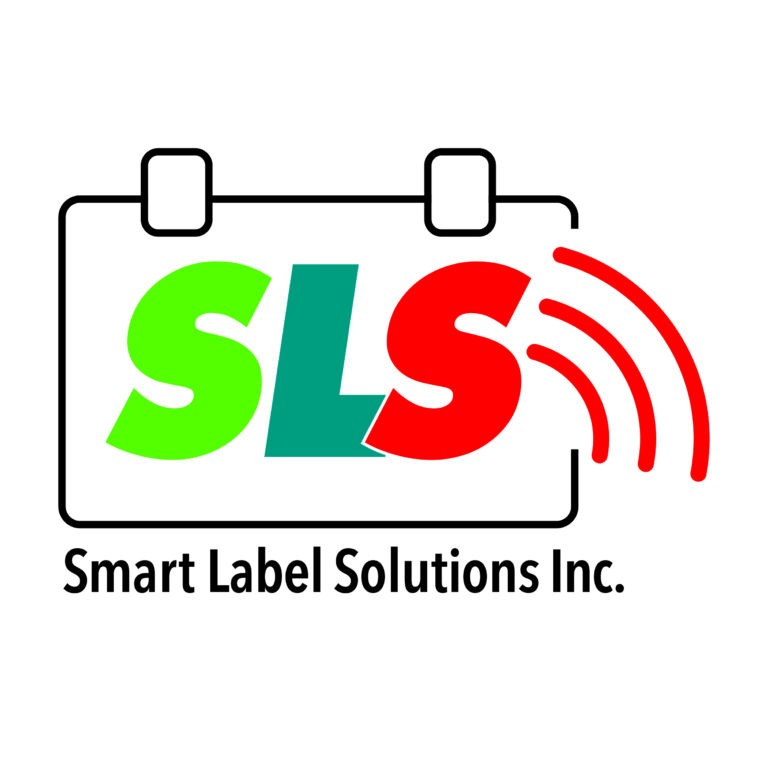 Smart Label Solutions Inc., a proud Canadian company, is a world leading e-paper application provider and a key business of Printers Plus Inc., which has been in the label business for over 32 years. As an innovator in leveraging technology for digital transformation, Smart Label Solutions helps businesses large and small improve operations, management, and the consumer experience through e-paper technology. Our clients come from different industries, and as a solution driven and service minded company, we work interactively with them on every project to ensure every challenge is considered. Our Mission & Vision: Digital Journey with Sustainability.
Electronic Shelf Labels (ESLs) help retailers with price management; they save time by eliminating the need to replace paper labels, improve label accuracy with real-time prices, have inventory management capabilities, and enable rapid price change and strategy through one-click store management. ESLs give retailers the upper edge in maintaining market competitiveness by allowing them to adjust product prices based on the current market environment or conditions (back to school sales, Christmas holiday sales, etc.), or unique consumer demand. Special promotional prices are rolled out temporarily and automatically reset after the promotion has come to an end. ESLs also improve the consumer shopping experience; they integrate QR codes and NFC technology, which helps brands and businesses engage their customers more efficiently by enabling them to do things such as view product information and product reviews, gain access to special discounts, and much more.
We believe in the ESL industry, the retailers not only look for purchasing the hardware, but also a long-term partnership and on-going service support, which will benefit the journey of store digital innovation the most. At Smart Label Solutions, we offer the best value, best quality, and best service. Instead of looking for a buyer, we are more eager to look for a partner because at the end, we work with people, and we as a service-minded company will be the one you can rely on and trust.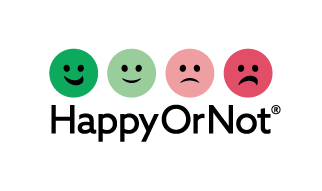 HappyOrNot / Loyaltors Marketing Inc.
HappyOrNot / Loyaltors Marketing Inc.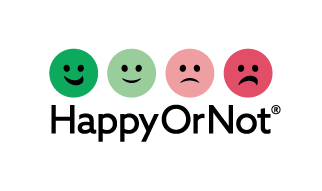 Gain insights into your customers' satisfaction with our simple and intuitive customer feedback platform. Our platform helps you identify areas for improvement and capitalize on growth opportunities. Learn when, where, and why your customers are happy (or not) to turn feedback into revenue.
At Loyaltors Marketing, we have partnered – for the west coast of Canada and USA, with HappyOrNot®, the cloud-based customer feedback platform that provides a simple and intuitive way to collect feedback from customers. The platform helps businesses identify areas for improvement and capitalize on growth opportunities by providing insights into customer satisfaction. With HappyOrNot, customers can share feedback instantly using user-friendly smileys while the experience is still fresh in their mind. The platform also offers a clear data dashboard that highlights key metrics and KPIs, allowing businesses to make data-driven decisions that improve customer satisfaction and drive long-term growth. HappyOrNot has been trusted by over 4000 global brands, including some of the biggest names in retail, healthcare, transportation, hospitality, and other industries, to improve customer experience and increase satisfaction.
Motorola Solutions's Avigilon video security solutions help you improve your loss prevention strategies with a retail store security system that allows you to control access, stop theft with a store alarm system and oversee every activity in a store. Visit our booth to discover advanced in-store security system features to keep your retail locations safe and improve the customer experience.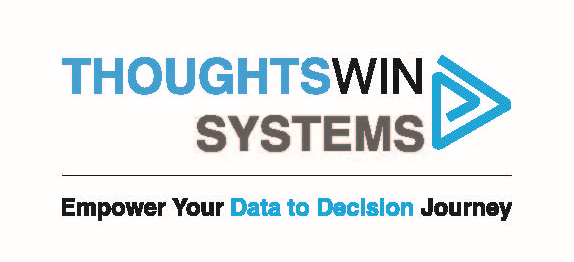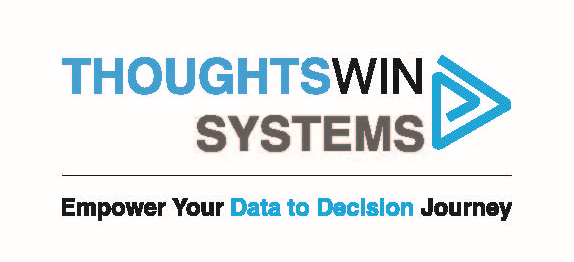 ThoughtsWin Systems is in the business of helping retailers navigate the digital age. At our core, we use data and artificial intelligence to help businesses make smarter decisions. We offer solutions that help companies on their digital transformation journey, making sure they can use their data effectively to grow.
In today's retail world, AI, data organization, and integration play a big role. We provide practical tools and solutions that make tasks like customer service, inventory management, and sales strategy more efficient. These technologies aren't just buzzwords for us; they are tools that address real-world challenges and support growth in the retail sector.
The market is always changing, with customers expecting more and operations becoming more complex. That's where our strengths in AI and data come into play. We help retailers adapt quickly, work more efficiently, and put customers at the center of their strategy. By using tools like predictive analytics and machine learning, we're helping retailers offer a better shopping experience for their customers.
At ThoughtsWin Systems, we believe in using technology to make practical improvements in the retail industry. It's about making data-driven decisions, improving day-to-day operations, and ultimately, ensuring customers have the best experience possible.

With roots in some of the oldest, trusted newspapers in B.C., Alberta, Yukon, Northwest Territories and Nunavut, today Black Press Media offers award-winning news-gathering across Western Canada and beyond – both online and in print. This, paired with innovative opportunities to connect businesses with customers across the print, web and social sphere, has firmly established Black Press Media as Western Canada's go-to source for relevant, trusted news and sales solutions.
Beyond a trusted local news source serving Western Canada since 1975, Black Press Media offers the essential marketing strategies that businesses need to stay connected, relevant and successful with a comprehensive suite of integrated marketing tools.


Postmedia is a trusted and reliable network of 130+ media brands, with credentials of outstanding journalism, extensive digital capabilities, and an audience of millions of Canadians each month. Our unparalleled platform of trusted local and national Canadian brands also provides businesses with exclusive access to an owned and operated advertising and marketing channel and a wealth of first-party data that enables better campaign results, not just on the Postmedia network but on search and social channels as well.
At Postmedia Solutions, we can raise the profile of your business, help outsmart your competition, and generate more leads for you. We integrate tactics to maximize your impact and return on investment on the Postmedia network and beyond.
We are known for building long-term partnerships with our 19,000+ customers. Working with 30,000+ businesses across Canada makes Postmedia uniquely qualified to provide tailored campaigns that drive success for businesses.
To learn more, visit postmediasolutions.com.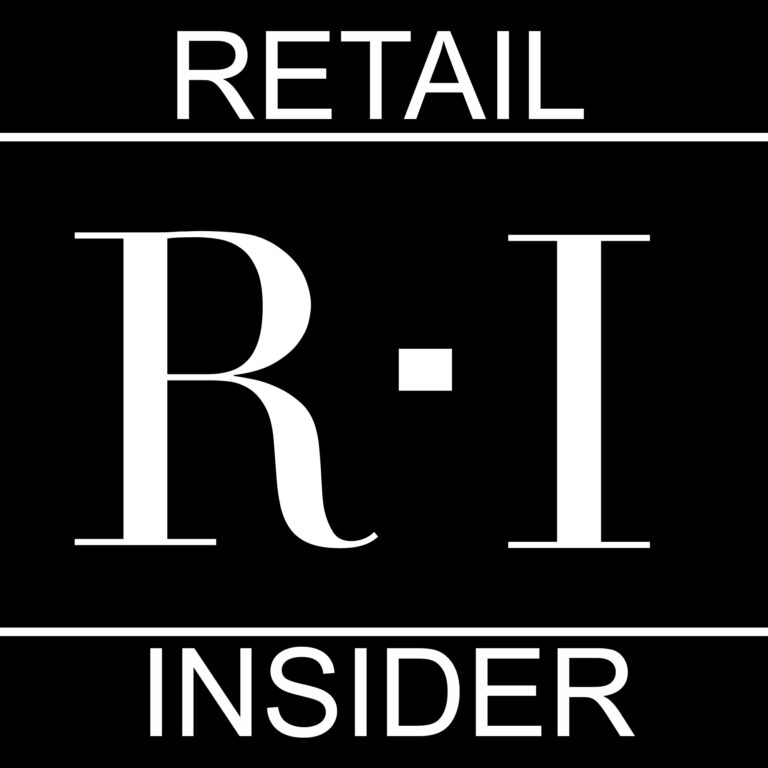 Retail Insider is Canada's number one source for retail news and insight, featuring original stories, headlines from around the web, and in-depth analysis into the Canadian retail industry.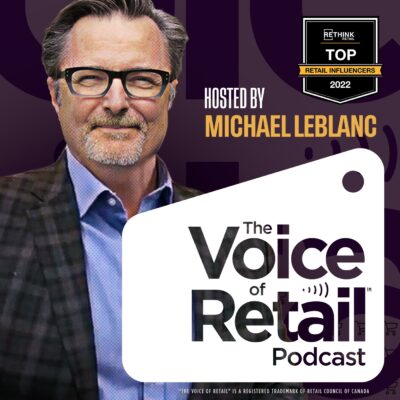 The Voice of Retail Podcast
The Voice of Retail Podcast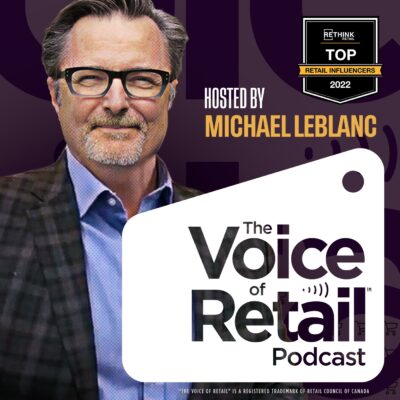 The Voice of RetailTM is a weekly podcast hosted by retail pioneer, senior retail advisor and keynote speaker Michael LeBlanc and produced in conjunction with Retail Council of Canada.

The Toronto Star is the largest metropolitan daily newspaper in Canada, with more than 5.0 million readers every week in print and online (thestar.com).
Founded in 1892, the Toronto Star is the winner of more than 140 National Newspaper Awards, the most prestigious newspaper prize in Canada. It is known for its investigative reporting, insightful opinion writing and comprehensive coverage of local, national and international news.

ShipTime is a one stop shop for all things shipping. With ShipTime, RCC members can compare shipping rates with our easy-to-use multi courier program while accessing steep discounts automatically.

Retail Council of Canada (RCC), in collaboration with health benefits experts – Producers Group, have created RetailCare, an affordable, best-in-class employee health and wellness benefits program.
Discover how easy it can be to offer your employees and their families the added advantage of this kind of support and, in the process, improve your ability to attract and retain happy, productive retail staff.

For over 30 years, Chase® Merchant Services has been committed to providing businesses with safe, reliable and secure payment solutions. Chase Merchant Services has experience delivering solutions for Canada's businesses and will work with you one-on-one to help choose competitive options for your business, understand the costs associated with payment processing, and provide innovative solutions unique to your needs.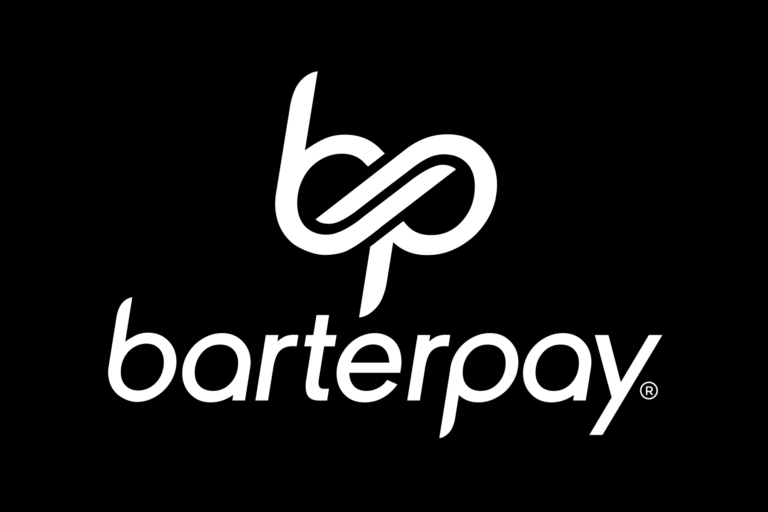 BarterPay has taken the age-old practice of one-to-one bartering and transformed it into a one-to-many organized system where thousands of businesses are converting their unsold time and space and idle inventory into what they need and conserving their hard-earned cash. Retailers can now obtain things like printing, advertising, construction, web development, leasehold improvements, signage, and more by trading their excess inventory at full retail value.