People-focused, seamless,
agile strategies
Regional and national retail experts share modern strategies for success in Western Canada and nationwide.
Dynamic speakers explore:
Retail strategies in uncertain times
The future of work and hybrid environments
Economic influence on consumer behaviour
Digital innovation in-store
Successful recruitment and engagement
The Westin Bayshore, Vancouver
1601 Bayshore Drive Vancouver, B.C.
Increase your brand's relevance and impact on Western Canada's retail community.

Contact sponsorship@retailcouncil.org for more information on opportunities.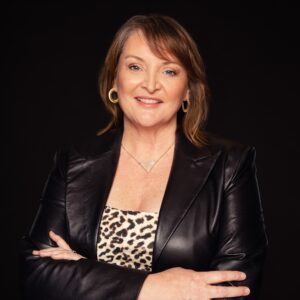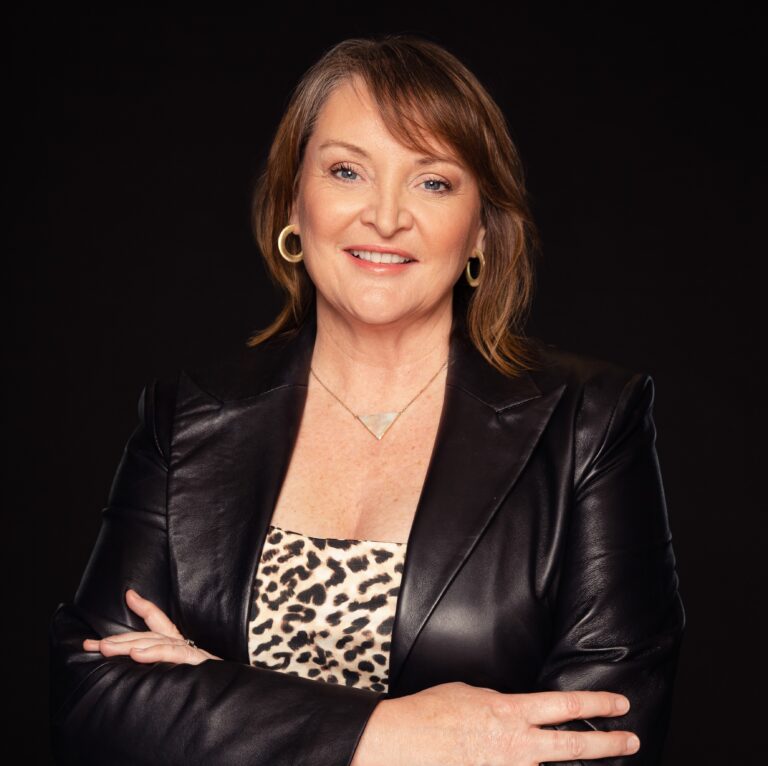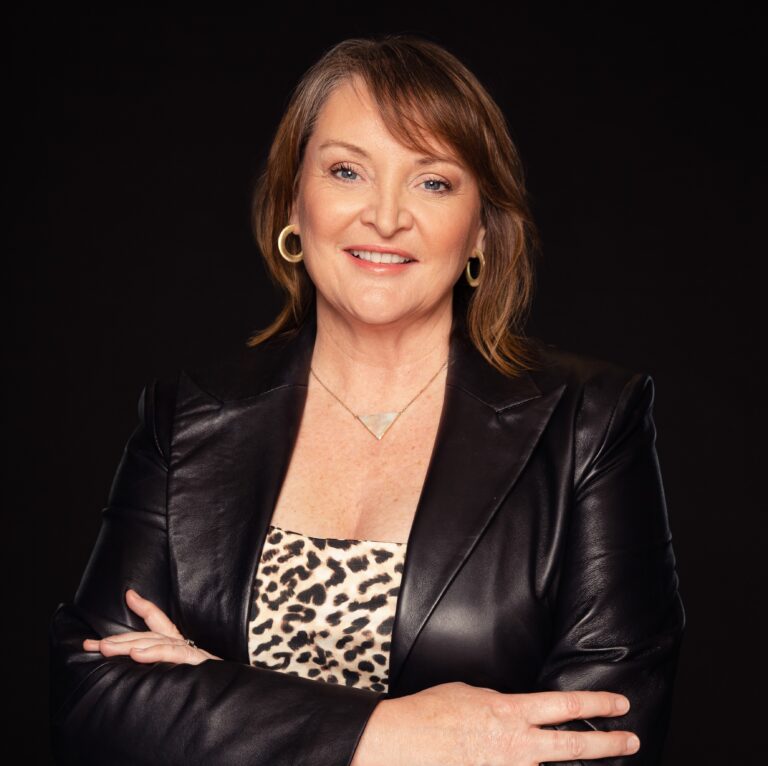 Christine is known for bringing her whole self to work combining warmth and joy with vision and
operational excellence. She is widely recognized as one of the innovative thinkers in the
evolving world of retail.

Christine is a Co-Founder, President and the Executive Chairman of The House of LR&C where
she brings 30 years of experience in scaling global retail brands to this new concept in fashion.
Christine combines her talents with Co-Founders – Russel Wilson and Ciara in a powerhouse
entrepreneurial team with a common goal of creating a House of brands with a simple mission –
to do Good. The House of LR&C is a fashion platform designed for large scale positive impact –
from sustainability and sourcing, to social action, to inclusivity by creating fashion lines that are
accessible to all sizes, race, and gender. House brands include Goodman Brand for men,
Human Nation, a Gen Z, sustainable and gender neutral brand, and a women's brand launching
in fall 2021.

Christine brings her executive leadership experience to The House of LR&C from lululemon
athletica, where she served as CEO for six years, creating one of the most compelling growth
stories in retail in the top 3 in sales per square foot, and the highest retail operating margins.
She began her career in private equity, and then joined Starbucks, serving in various executive
positions over a 20-year period with leadership roles in store development, operations, finance
and strategy. In her final role as SVP, President Asia Pacific, she led 10 countries and
spearheaded the company owned market entry into China.

In 2014, she founded and was the CEO of Performance Kitchen, a forward-thinking food
company creating the next generation of frozen food with a focus on food as medicine, featuring
great taste, and convenience. It is the first food company to be approved as a benefit for
Medicare and Medicaid contracts with leading insurance companies.

Christine earned her BA degree from Central Washington University and is a graduate of
Harvard Business School's Advanced Management Program.

Christine is the co-author of 3 Business Cases at HBS, 2 of which are in the top 10 selling
cases. She has won numerous CEO and innovation awards. Christine has served on for profit
boards at Khol's, Select Comfort, and NuSkin and non-profit boards for homeless and spinal
research and disability access, and her alumni university foundation where she led fundraising
and capital campaigns. Christine and her husband enjoy a full life in Vancouver surrounded by
her loving family of 3 children and 4 grandchildren and loving outdoor adventures.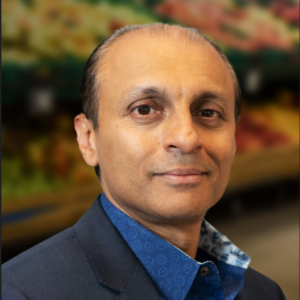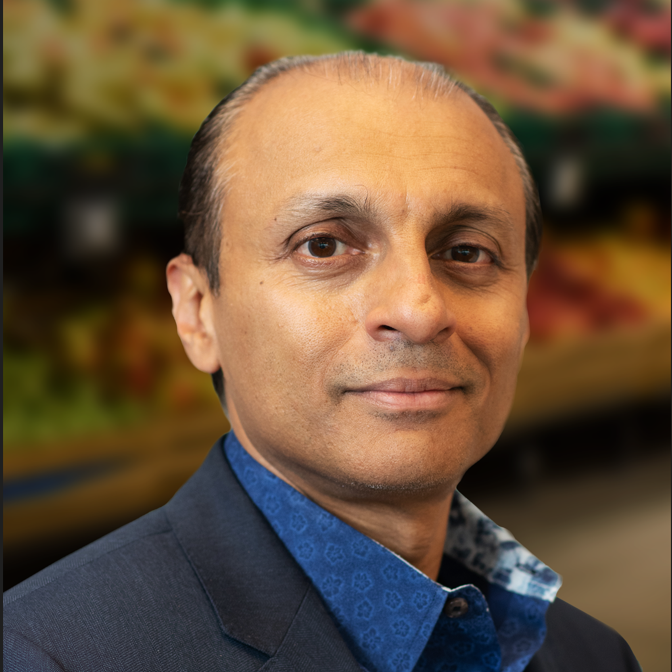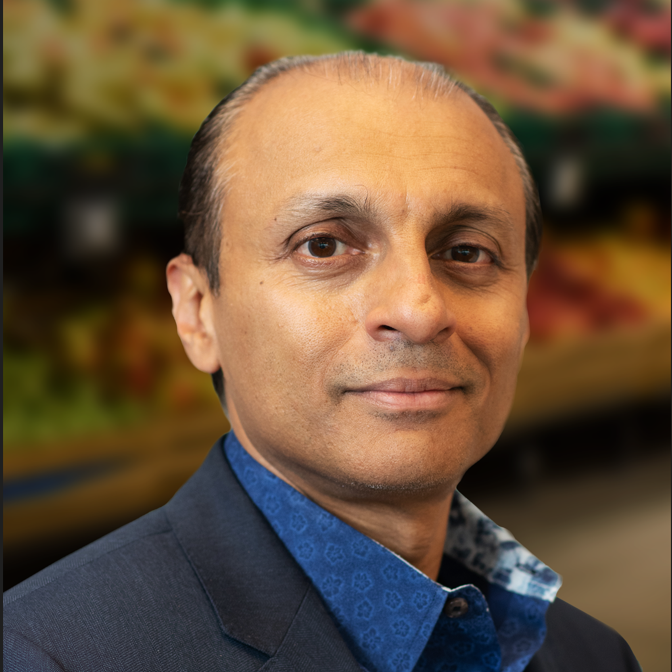 Ken began his career in the retail food industry more than 25 years ago, specialising in merchandising, marketing, private label procurement and global sourcing. Having joined Calgary Co-op in 2014, he provides overall leadership to the organization, developing and ensuring the implementation of strategic direction and business plans for attaining corporate, financial and operational objectives.

He deeply values the culture at Co-op, which focuses on serving members and nurturing team members, and how it is reflected in Co-op's stores, where team members continuously demonstrate their commitment to 3 core values – Service, Caring, and Excellence.

Ken also holds an ICD.D designation and has served on the ProAction Cops & Kids board, a not-for-profit with the goal of providing an environment for cops and kids to socialize, making the police less intimidating to youth in the community. When it comes to local products and his favourite Cal & Gary's products – "My favorite local products are the samosa chips sold in the Deli – I love their flavor and texture. My favourite Cal & Gary's products are the ice cream cookie sandwiches in any flavour!"

Ken also serves on the following boards:
• Canadian Food Innovation Network Board of Directors – Chair of Governance, Nomination and Risk Committee
• The Chamber of Commerce – Chair of the Finance & Audit Committee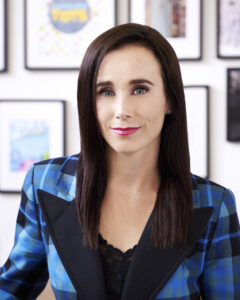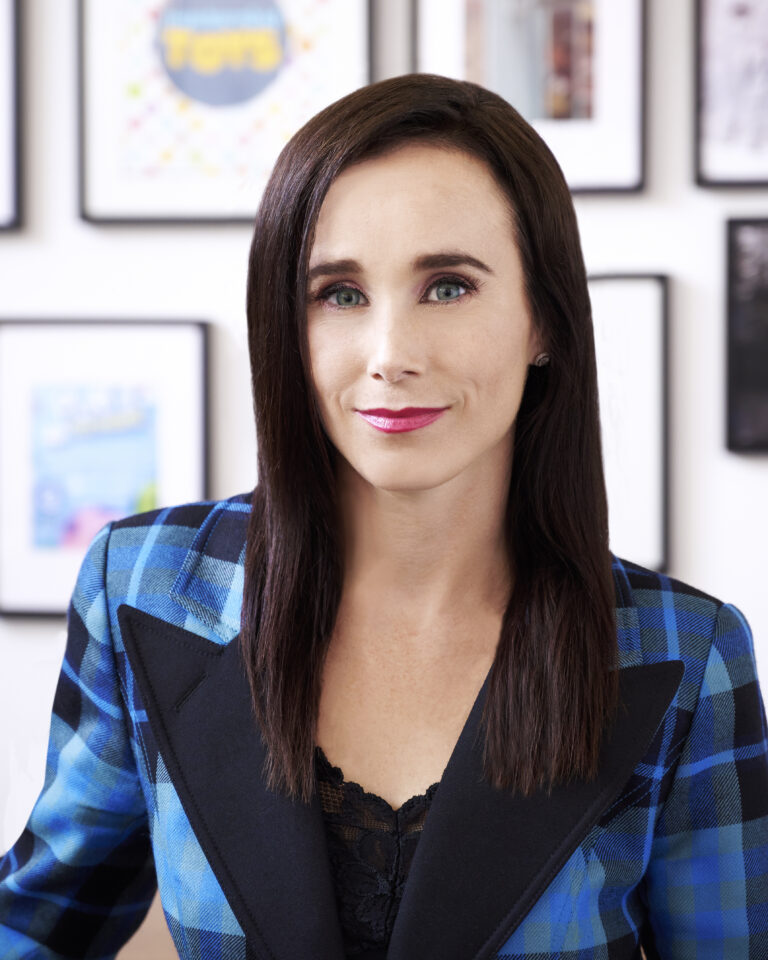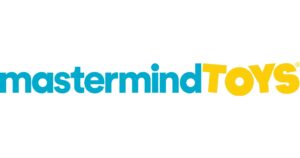 Sarah Jordan is CEO of Mastermind Toys, the nation's largest specialty toy and kids book store and Canada's Authority on Play. She leads 68 stores coast-to-coast and online, with thousands of employees from teams across their stores, Play HQ (head office) and warehouse, and creates a world-class employee and customer experience. Recently, Mastermind Toys was named a 2022 winner of Canada's Best Managed Companies and won the 2022 Retail Marketing award at the Excellence in Retailing Awards. In 2021, Mastermind Toys won the Omni Channel Award at Retail Council of Canada's Excellence in Retailing Awards for their digital transformation and Sarah received the Innovation Award at the Women of Inspiration Awards by the Universal Womens Network.
Sarah is a passionate, authentic, purpose-driven CEO with deep expertise in customer & employee experience, digital innovation and brand-centric reinvention. Previously she was the Senior Vice President, Customer Experience and Omni Channel Strategy at Scotiabank and she spent a decade with Boston Consulting Group, where she advised Fortune 500 companies on large scale retail customer centric transformations and cultural change. Sarah holds both an MBA and an Engineering degree from Queen's University.
She is a board member at Wawanesa Mutual Insurance Company, the largest Canadian Property and Casualty Mutual Insurer with $4.2 billion in annual revenue, and assets of $11.3 billion, and 125 year heritage. She is also a board member at the Canadian Toy Association, the first-ever retail member in the organization's history whose members include manufacturers, importers, distributors, and retailers in the $2.5 billion toy industry in Canada. She is also a board member at the Retail Council of Canada, the voice of retail in Canada, representing 45,000 store fronts, $485 billion in sales and 2.2 million employees.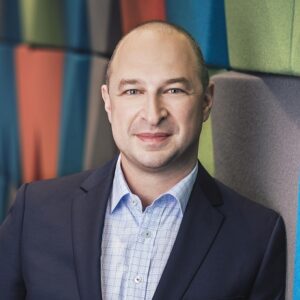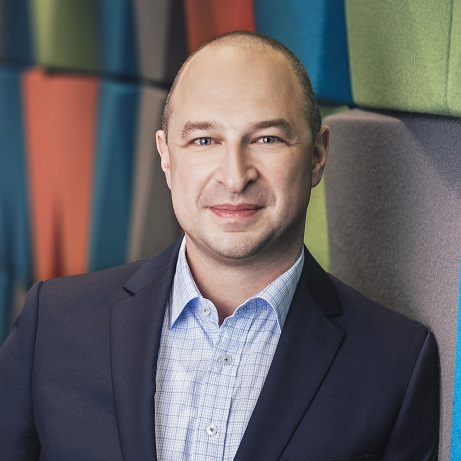 National Industry Leader for Consumer and Retail Practice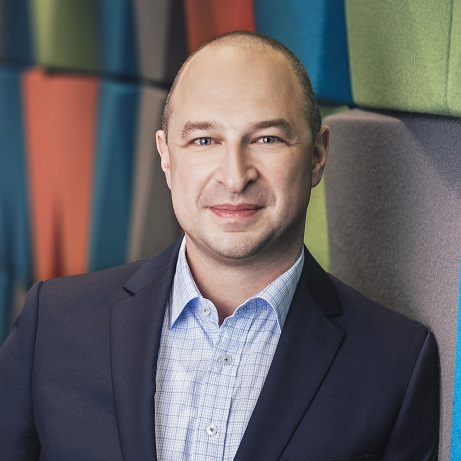 National Industry Leader for Consumer and Retail Practice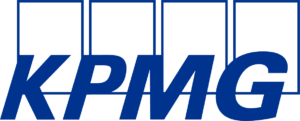 Kostya is KPMG Canada's National Industry Leader for their Consumer & Retail practice. He has over 20 years of experience advising businesses across Canada and the US, primarily those in the retail, hospitality, and restaurant sectors. Kostya works with both public and private companies and focuses on advising boards, shareholders and executives on key strategic business decisions, including: go-public transactions, mergers & acquisitions, as well as corporate governance and other board-level issues. Kostya's clients range in size from large, complex, mature multi-national organizations with over $3B in revenue, through to high growth small and mid-sized private companies.
Kostya has also previously led the technology, media & telecommunications ("TMT") practice for KPMG in the Greater Vancouver Area, and has had significant experience outside of KPMG as an operations and sales leader for one of Canada's top distribution and manufacturing companies. Kostya's blend of retail, technology, and operational experience has led to him advising some of Canada's fastest growing and most recognizable retailers, as well as some of Canada's largest and most established restaurant chains.
Kostya was previously recognized by Business in Vancouver as a Top 40 under 40 award recipient for his achievements both professionally as well as in the community where he has held numerous Board of Directors positions serving a number of not-for-profit organizations.
Kostya currently serves on the Board of Directors of Vancouver's iconic Bard on the Beach Shakespeare Festival.
Duncan is the Senior Vice President of Marketing at Article. He leads the marketing and sales team who introduce Article's delightful furniture and decor to people across North America.
With nearly 20 years of experience in marketing leadership roles, including six years at Article, Duncan has worked with both high-growth startups and established brands, notably at Invoke, a marketing and digital innovation agency and Orcon, an Auckland, New Zealand-based telecommunications company.
A New Zealand native, Duncan received his Bachelor of Business Studies in Marketing Communications and a Bachelor of Science in Information Systems at Massey University in New Zealand.
Born to nomadic parents, Stephen was frequently the new kid in town, thus forcing him into marketing at an early age.
After further travel, schooling at UVIC and McGill, and a few great employers, Stephen has spent the last 18 years on client side, charged with telling the world about John Fluevog's unique soles for unique souls. Fluevog is a 52 year old, independent, Canadian footwear brand that now has 26 company owned stores in Canada, Australia, the US and Europe, and the world's greatest fan base of Fluevogers. With his incredible team, he works primarily on branding, communications, ecommerce, retail strategy and all of the best omnis.
Stephen lives in Vancouver with his lovely wife and their two horrible children, and enjoys soccer, coaching and writing in the third person.
John Benjamin is the Vice President of People for Walmart, leading the team that oversees the experience of more than 30,000 associates in 140 stores across Western Canada.
With 20 years of retail industry experience, John is a people-first leader who is a passionate champion of talent development, culture, and transformational change.
Prior to joining Walmart in 2016, John was the Director of Human Resources with The Hudson's Bay Company, and Best Buy Canada, where he held progressive roles within Talent Acquisition and Human Resources Management.
John is a graduate of Toronto Metropolitan University (Formerly Ryerson) with a Bachelor of Commerce Degree in Human Resources Management.
Sharon brings with her over 35 years of extensive practical experience in the retail and banking business.
She began her retail career with The Bay where she held many positions in middle and senior management. She was then hired away from The Bay by Ben Moss Jewelers, to hold the position of General Manager for their 22-store operation in Western Canada.
Following this, Sharon took her experience to the Bank of Montreal where she held the position of Area Manager. She was responsible for managing 220 people in 16 branches. She left the bank to open her own retail consulting firm – InFocus the Retail Consultancy, working with independent owner retail operations throughout Western Canada.
Sharon Purchased Diane's Lingerie in December 2012 after working with previous owner as a consultant for 10 years.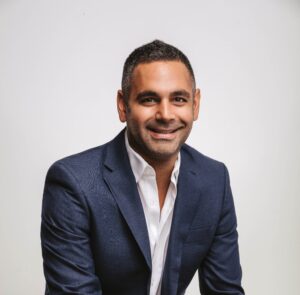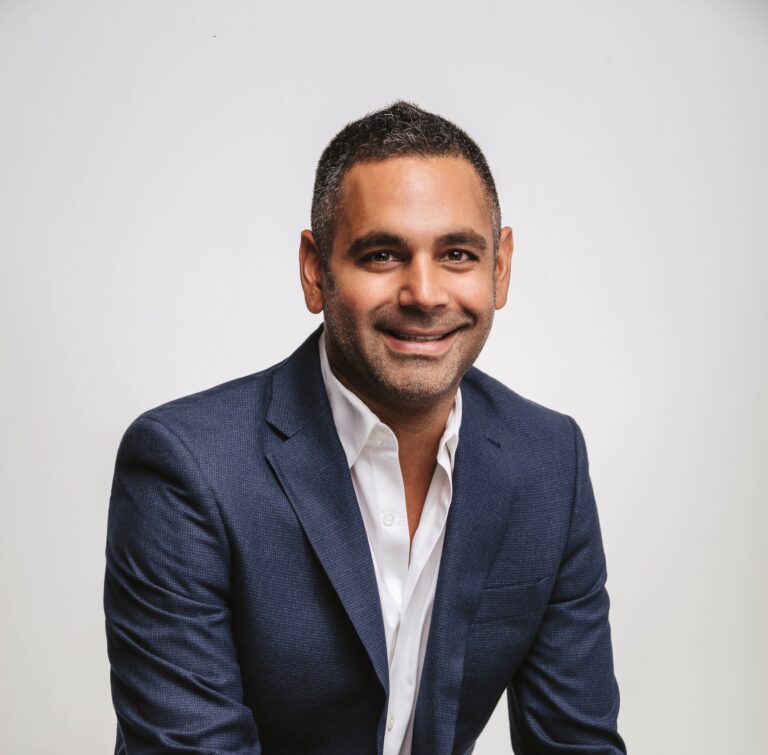 Vice President and Category Officer, Home Theatre, Portable Audio & Emerging Business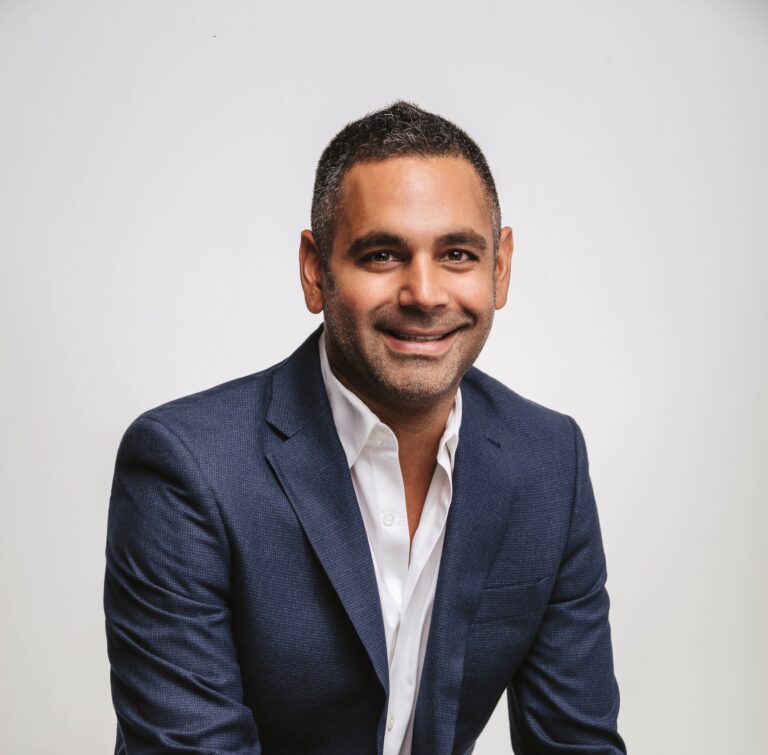 Vice President and Category Officer, Home Theatre, Portable Audio & Emerging Business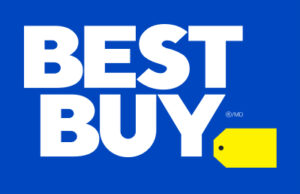 Zayn is responsible for developing the growth strategy for several key product categories at Best Buy Canada. Leading a team of merchants and product managers, he's focused on driving engaging launches, diversifying the product mix and creating strong vendor partnerships.

Known as Best Buy's resident merchandising futurist, Zayn has a passion for innovation and identifying exciting new technology. He's responsible for ensuring that the retailer is first-to-market for any new tech-enabled products that customers will be interested in, so that Best Buy is always the benchmark for the latest and greatest tech selection.

Zayn has held a number of progressively senior roles in merchandising at Best Buy and has worked with almost every category of products. His entrepreneurial mindset, outside the box thinking, strategic approach to partnership and steadfast leadership have been integral in Best Buy's success. He is a co-fonder and executive sponsor for Best Buy's Mentorship and Acceleration Program for Black and Indigienous entrepreneurs.

Zayn holds a Bachelor of Commerce in Entrepreneurial Management from Royal Roads University.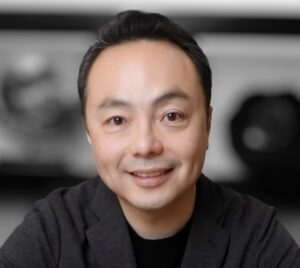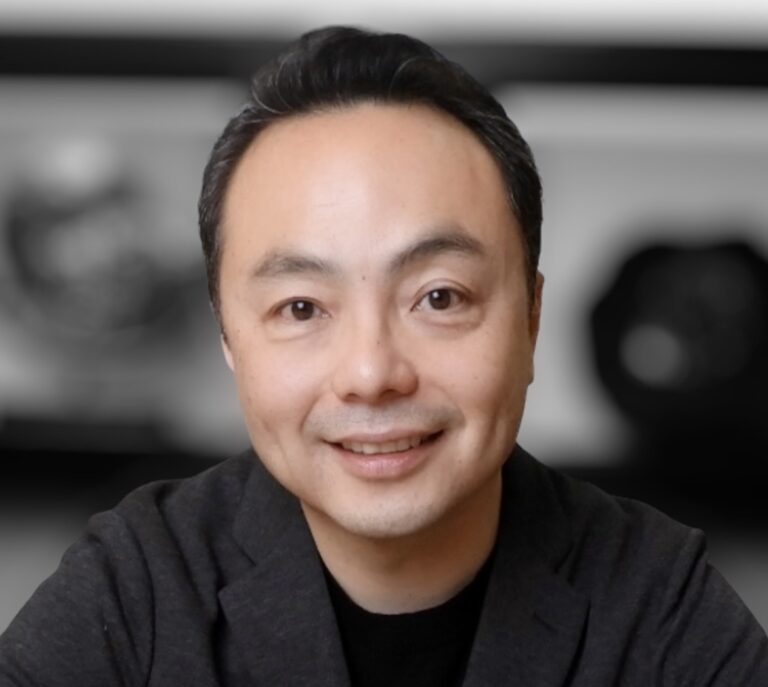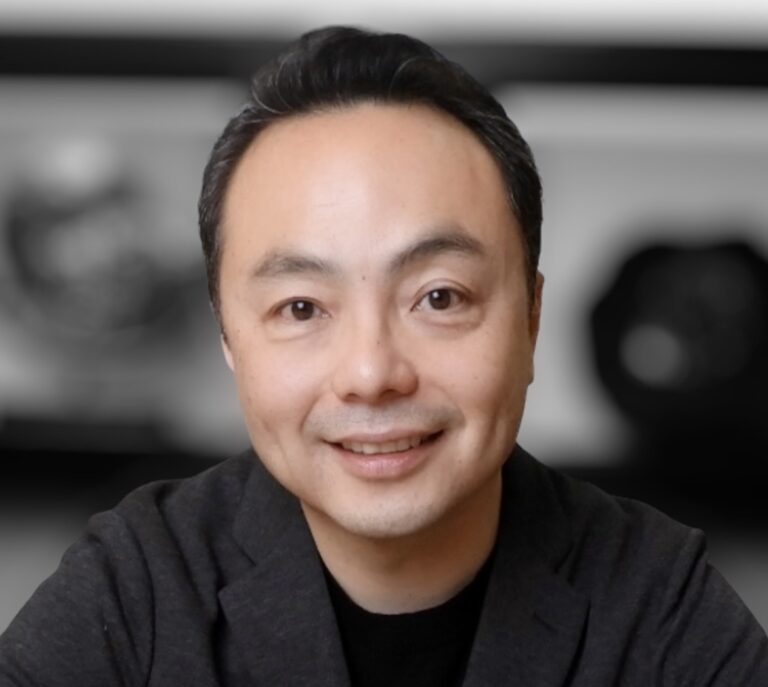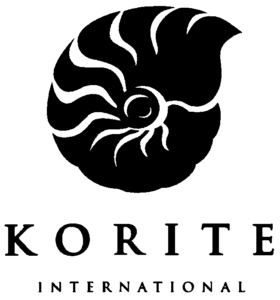 David Lui is a global brand and entrepreneurial retail leader known for transforming businesses and stagnant brands into profitable market share leaders.
He has developed global award-winning marketing campaigns and strategies, has scaled online e-commerce brands, was CEO of the twelfth Fastest Growing Company in Canada's PROFIT100, First for Fastest-Growing Company in Vancouver, winner of the BDC Young Entrepreneur Award, was recognized as a Business in Vancouver Forty under 40 and was a nominee for Ernst & Young Entrepreneur of the Year, Pacific Region.
As CEO and President for KORITE International, David leads an organization headquartered in Calgary, Alberta, has an omnichannel presence of fine jewellery and art sold in over 28 countries and operates the most significant commercial Ammolite mine in the world. In addition, David has contributed to numerous industry and community organizations, including the Board Member at Theatre Calgary, Board and Governance Committee for Hypertension Canada, Retail Leadership Committee for the Canadian Marketing Association and Marketing Advisory Committee for the Retail Council of Canada.
David holds an MBA from the Ivey Business School at Western University.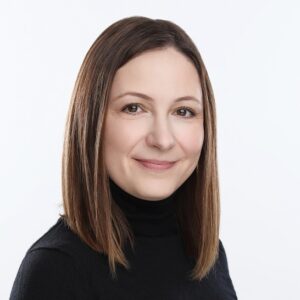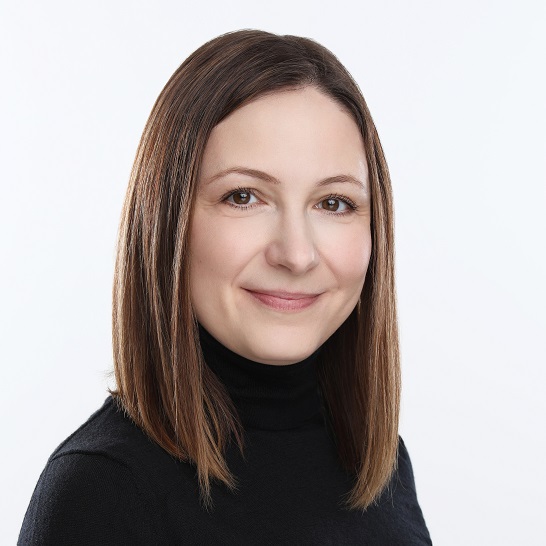 Retail Operations Executive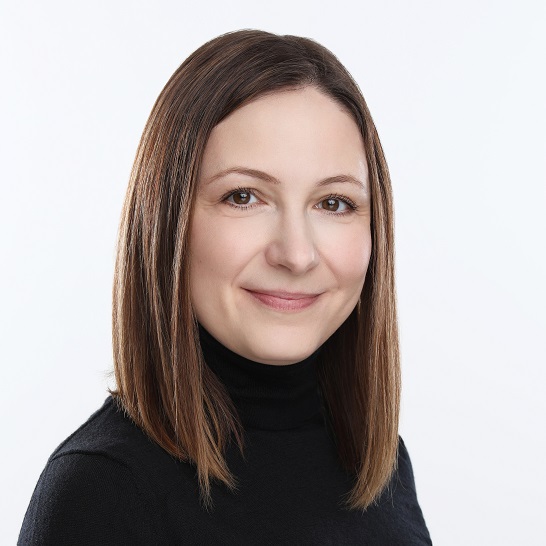 Retail Operations Executive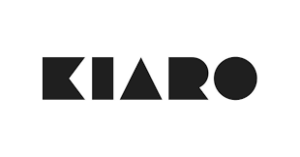 Eleanor Lynch is a 15+ year senior retail executive with broad Canadian market experience across footwear, accessories and cannabis retail, holding positions ranging from district management, national store sales and operations and Chief Operating Officer. With her first-hand experience aligning retail systems and processes with the cultural beliefs of an organization, Eleanor provides insights into all aspects of the retail journey: from balancing front-line employee and customer experiences to the intricacies of delivering back-of-house operations in today's complex and dynamic retail environment.
Laura Orrego is the digital content creator behind @sparklepiece and Social Media Agency, lodmarketing.com. She moved to Canada in 2016 to continue her studies in fashion and marketing. Laura's blog stemmed from her passion for photography and has given her the opportunity to work with brands that she has admired all her life. Her dream is to inspire and empower other women to be the best version of themselves everyday.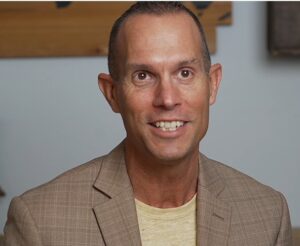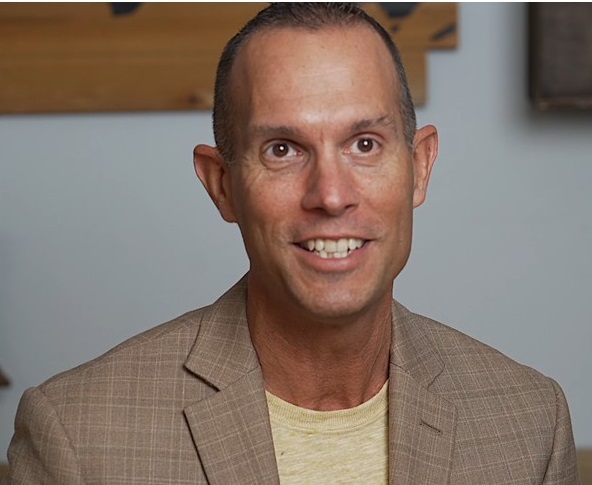 Vice President of People & Culture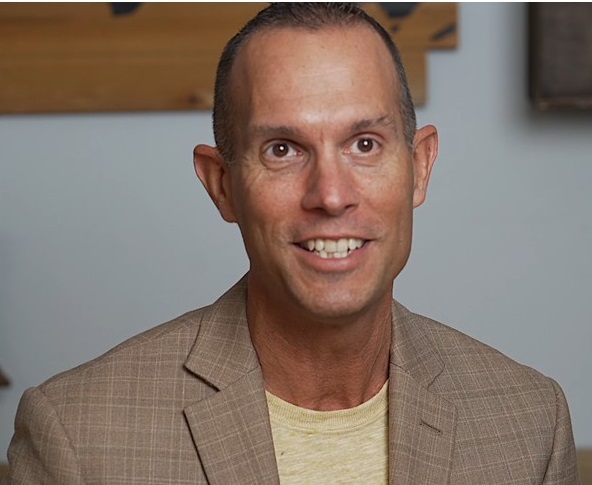 Vice President of People & Culture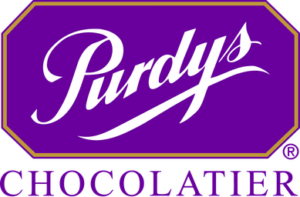 Paul Taylor is currently the Vice President of People & Culture at Purdys Chocolatier. His career spans several industries including: retail, manufacturing, banking, and other professional services. Since joining Purdys, he has continued to build and implement successful people and culture practices to continue the company's reputation as an employer of choice. Paul also is an active member of RCC's HR Advisory Council. He holds an M.B.A. from Arizona State University as well as CPHR and SHRM-SCP designations.
Gurnaz is a content creator based in Vancouver, Canada with a passion for creating relatable and entertaining content. If you scroll through her IG, TikTok, or YouTube page, you'll find lots of comedic skits, makeup tutorials, fashion inspo and lifestyle videos. She hopes to inspire others and strives for cultural representation, as she did not see people like herself in the media when she was growing up.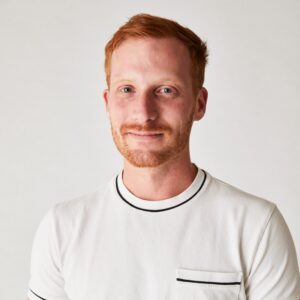 Director, Marketplace and Dropship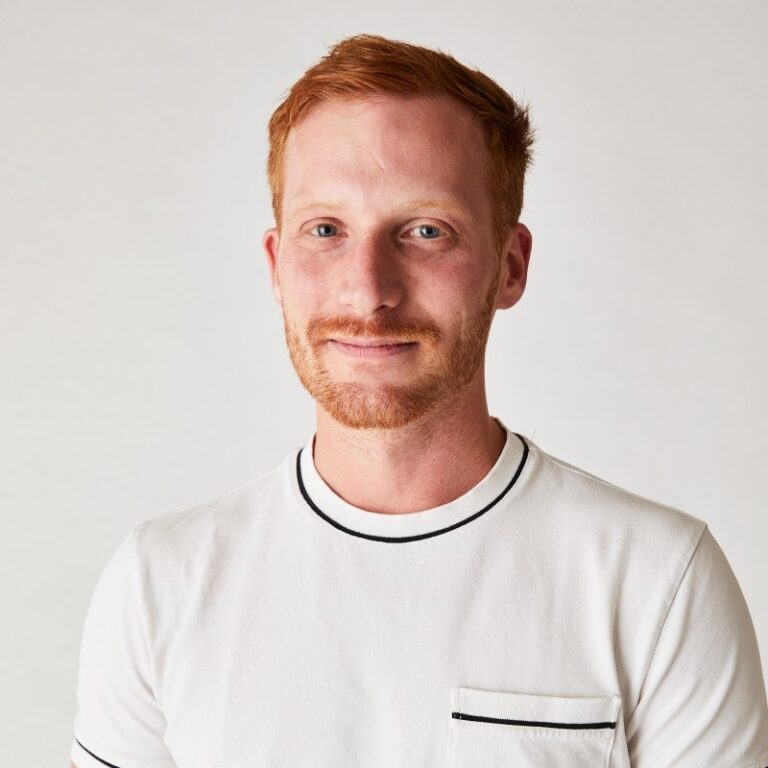 Director, Marketplace and Dropship
Conner MacLeod is the Director of Dropship & Omni-Channel Expansion at Indigo. In his role he oversees assortment acceleration in Indigo's General Merchandise division via strategic partnerships and cross category initiatives. He also leads National Brand expansion in all business groups and has overseen the transformation of Indigo's Dropship & Marketplace strategy, tripling it's revenue within the first 12 months.
With over a decade of experience in retail, ranging from Category Management to Marketplace Strategy, Conner is passionate about infusing innovation into experimentation and strategy building.
Conner has a an MBA from the Rotman School of Management at the University of Toronto.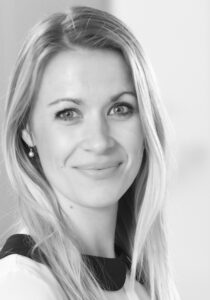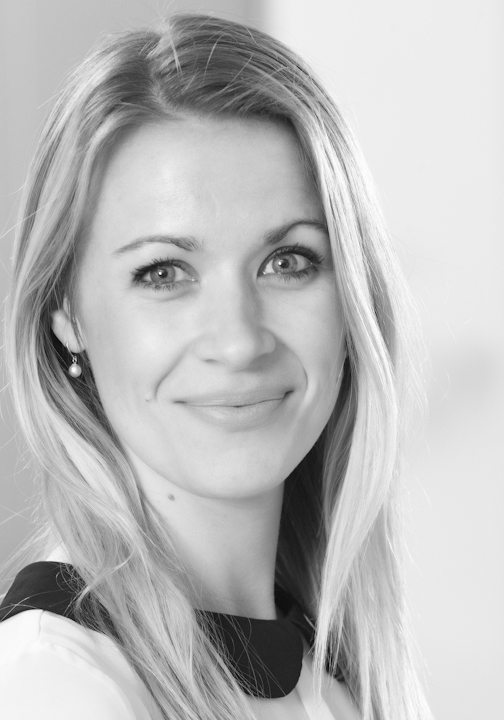 Industry Manager of eCommerce, Canada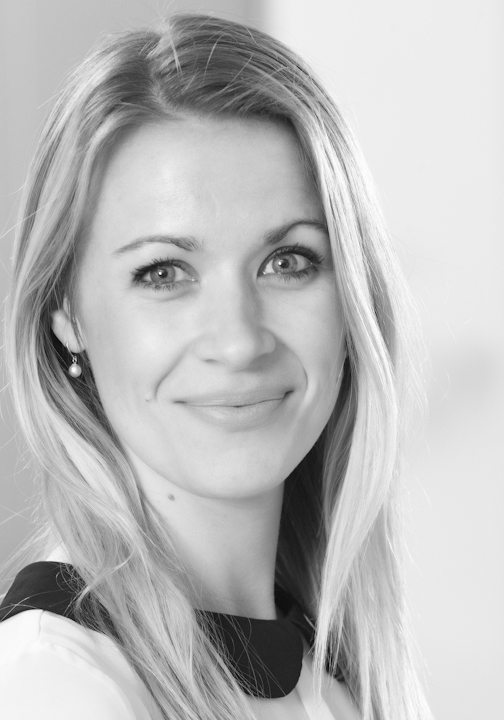 Industry Manager of eCommerce, Canada

Sarah Owen is an Industry Manager of eCommerce at Meta Canada. During her time at Meta, Sarah has worked with Canada's most prominent retailers, helping them to navigate the platform to achieve their business objectives. Previously, Sarah spent over 10 years in major media agencies across UK and North America where she honed her expertise in digital and strategy planning.
In her spare time, Sarah enjoys travelling and has loved being able to reconnect in-person with friends and family across the globe, once again.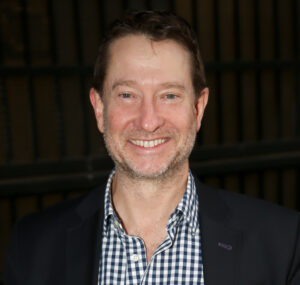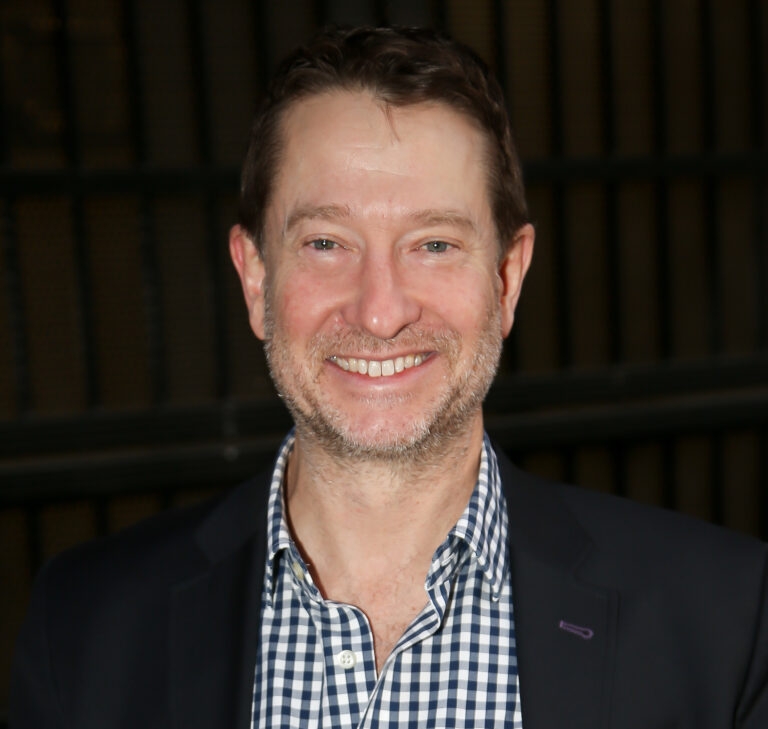 Principal and Retail Strategist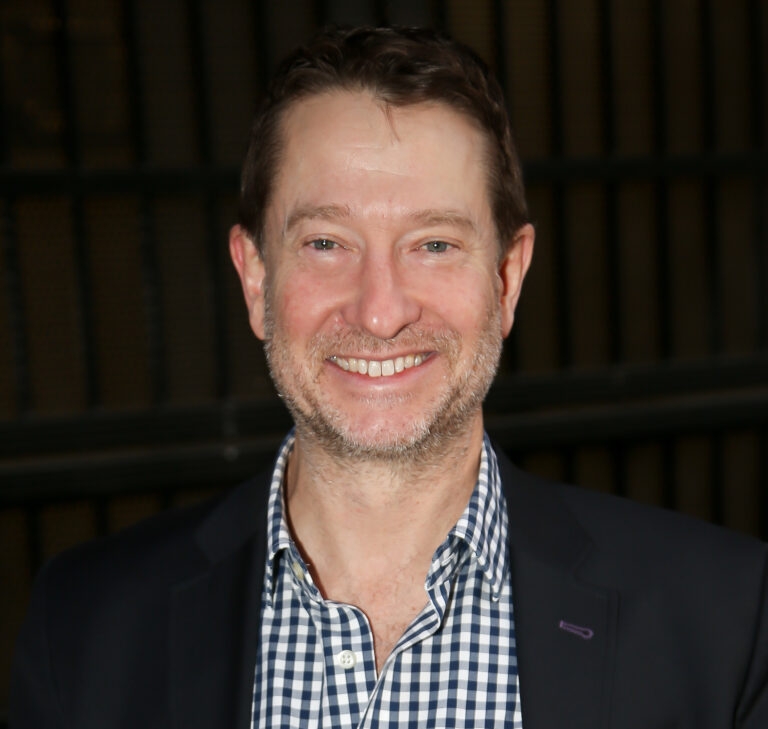 Principal and Retail Strategist
David Ian Gray is a recognized expert on retail and shopper trends, consistently producing high-impact knowledge for over 30 years. With his team of experts at DIG360, David provides fresh counsel across Canada to Founders, CEOs and other executives on defining customer-relevance, rethinking customer-experience and tailoring roadmaps for evolving their retail concepts during times of change. He presents on emerging retail trends, the role of retail in a sustainable future, the need for strategic adaptation and management of innovation, and other drivers of transformation.
David has taught senior executives globally for the prestigious London Business School, emerging Marketers at the Schulich School of Business and BCIT, and is widely sought for insight by business media. Most recently, he was the co-founder and co-host of The Business of Retail podcast.
Andrew leads the global eCommerce team at Vega with P&L responsibility for all online revenue including Amazon, DTC, eRetail, and Bricks & Clicks. He is a member of the Vega Senior Leadership Team reporting directly to the CEO. Andrew is a dad to two boys, ages 2 and 4. When he isn't stepping on Lego pieces, he's rowing as a competitive masters athlete in Vancouver, BC.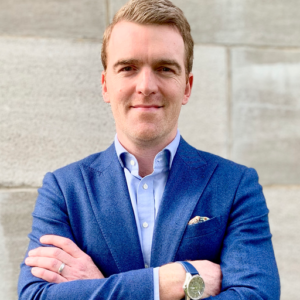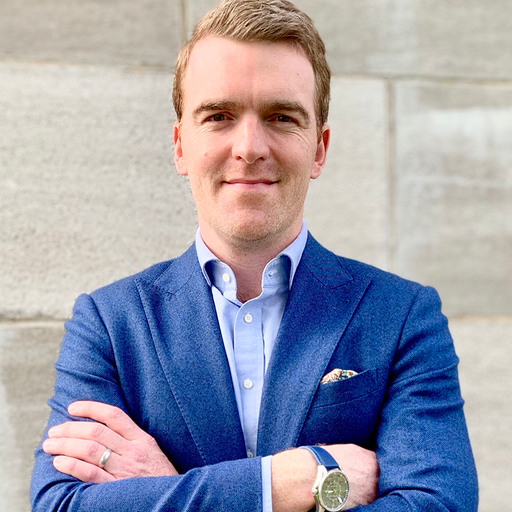 Senior Vice President of Distribution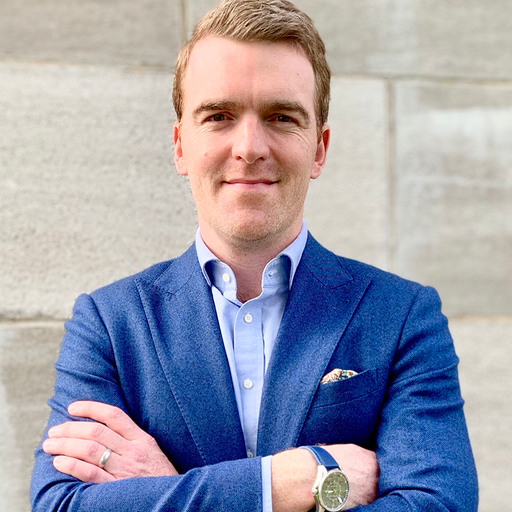 Senior Vice President of Distribution
Patrick Brayley is the Senior Vice President of Distribution at TC Transcontinental. He oversees the distribution of flyers across Canada and shapes the strategy for TC Transcontinental's rapidly evolving set of retailer services. Prior to joining TC Transcontinental, Patrick led business units at Goodfood Market and worked as a management consultant at McKinsey & Company, serving clients in retail, CPG, and logistics, among other sectors.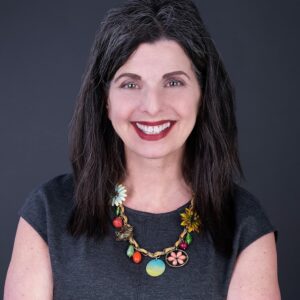 Talent | Tools | Transformation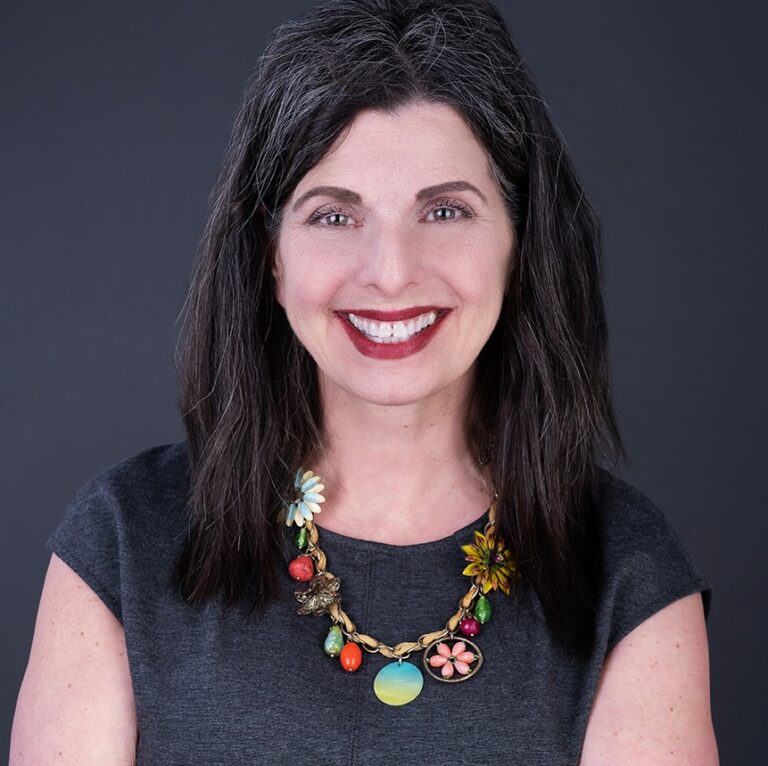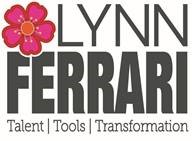 Lynn Ferrari founded Talent |Tools |Transformation a Talent, Culture & Engagement firm relentlessly dedicated to delivering value and impact leading at the intersection of Talent, Operations and Technology. Lynn is recognized as a trusted advisor and member of client leadership teams architecting solutions focused on achieving audacious goals through engaged teams and inclusive leadership from blue chip to start-up ventures through HR delivery of Talent Acquisition, The Future of Work,  DEI, Talent and Performance Management, Learning, Organizational Development and Effectiveness, Behavioral Change Management, , and Merger and Acquisition planning.  During her extensive career as an executive HR partner for companies including Amazon, Starbucks, Unbounce, JP Morgan Chase and Wendy's,  she has been recognized for deep business acumen; exceptional hands-on leadership; and building values-based cultures in technology, financial services, and retail sectors.  Ferrari is Global Professional in Human Resources® (GPHR®) | Massachusetts Institute of Technology (MIT) Leading Organizations and Change Certified.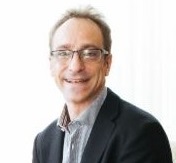 Canadian CI360 Solutions Executive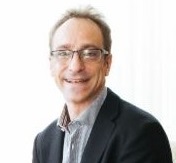 Canadian CI360 Solutions Executive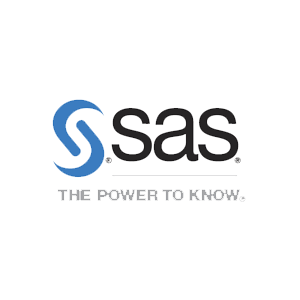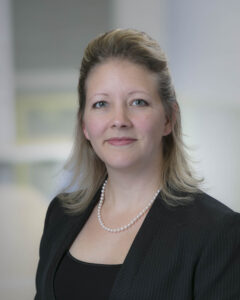 OHS Consultation & Education Services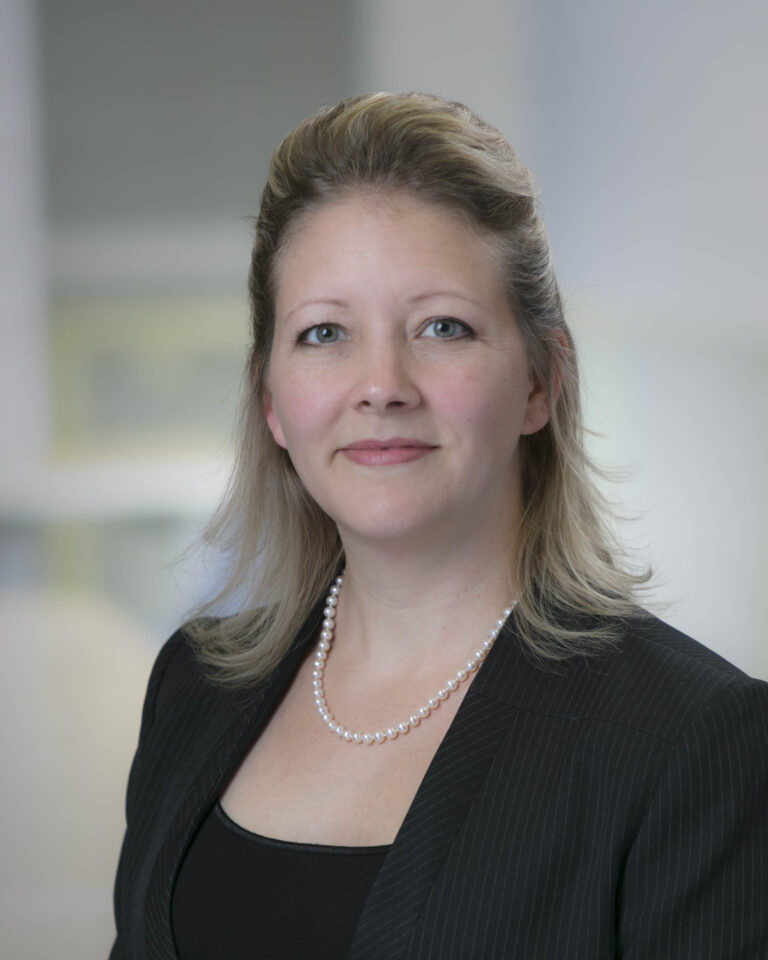 OHS Consultation & Education Services

Megan is the Manager, OHS Consultation and Education Services at WorkSafeBC, since 2017 and leads a team of OHS Consultants supporting the manufacturing, warehousing, transportation, wholesale, and retail industry. She has worked in a variety of health and safety roles across North America for more than 20 years.

Megan attended California State University, Sacramento and has a Bachelor's, Business Administration, with concentrations in Human Resources and Risk Management and Insurance. Megan holds a Canadian Registered Safety Professional (CRSP) designation and earned a Certificate in Strategic Leadership and Innovation from York University – Schulich School of Business.

OHS Consultation and Education Services offers occupational health and safety resources, consulting, education, and guidance to the workers, employers, unions, and industries of British Columbia in support of WorkSafeBC's vision of a British Columbia free from workplace injury, disease and death.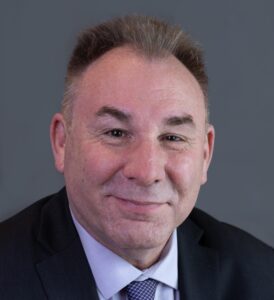 Director of Business Development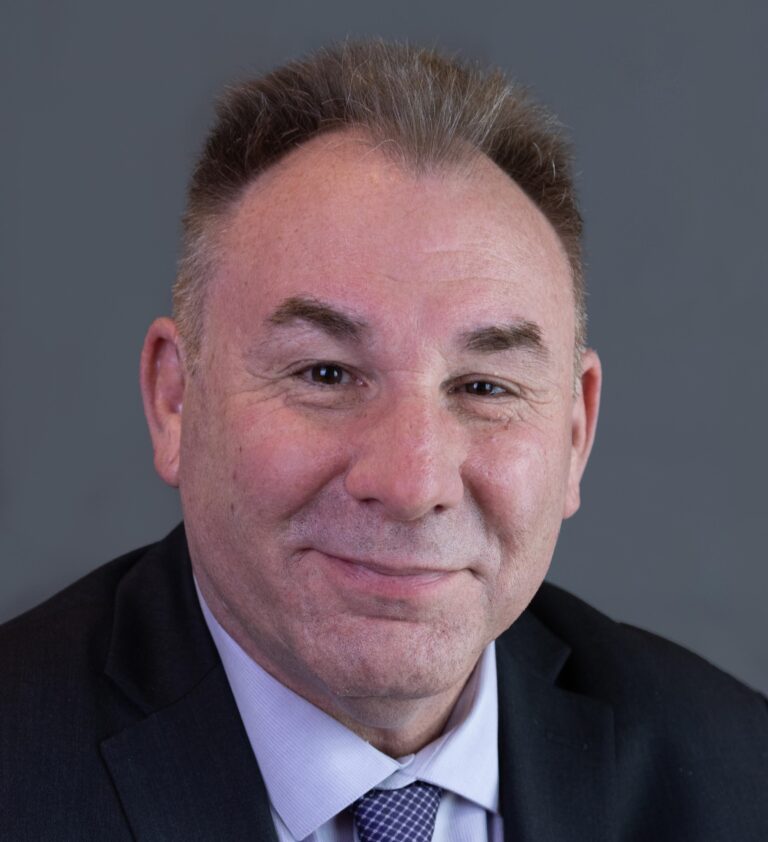 Director of Business Development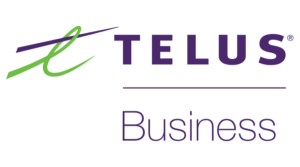 Rick Snook is the Director of Business Development for TELUS Business – Commercial Building Solutions. Mr. Snook is a business leader in the security industry who provides support, education and tactics that provide holistic solutions when it comes to solving customer needs.
Mr. Snook joined the security industry in 1983 and in his tenure he has gained the knowledge and leadership skills to mentor, educate and provide a plethora of ideas when it comes to approaching the topic of the future of technology and analytics. He has over 39 of industry experience.
He was awarded The RA Henderson Award for his achievements within the security industry and making significant contributions to the advancement of the interests of the entire industry. Most recently Mr. Snook was named in SP&T Magazine Hall of Fame for 2021.
Vinod Varma is the founder and CEO of Creator.co, a leading influencer marketing platform that pushes the boundaries on how creators and brands collaborate, grow and earn. Before building one of the world's top creator platforms, Vinod witnessed the power of Influencer Marketing while launching new products for FitBit, Samsung, Garmin, Apple, and more at billion-dollar retailer, Best Buy. He also serves on the advisory board of The Influencer Academy, is a business mentor for League of Innovators, and a contributing writer for Entrepreneur Magazine on the Creator Economy.
Michael is the Founder & President of M.E. LeBlanc & Company Inc and a Senior Advisor to Retail Council of Canada as part of his advisory and consulting practice. He brings 25+ years of brand/retail/marketing & eCommerce leadership experience and has been on the front lines of retail industry change for his entire career. He has delivered keynotes, hosted fire-side discussions with C-level executives and participated on thought leadership panels worldwide.
Michael is also the producer and host of a network of leading podcasts, including Canada's top retail industry podcast, The Voice of Retail, plus the Remarkable Retail with author Steve Dennis, Global E-Commerce Tech Talks and The Food Professor with Dr. Sylvain Charlebois, all available on Apple, Spotify, Amazon and all major podcast platforms.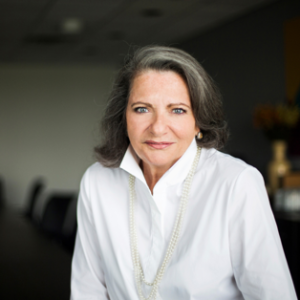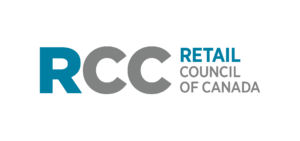 Diane J. Brisebois, CAE, is the President and Chief Executive Officer of Retail Council of Canada (RCC). She oversees the largest retail association in Canada serving over 45,000 retail establishments including independent merchants, chain stores, mass merchants, big box and online retailers. RCC's membership covers all segments of the retail market including general merchandise, grocery and pharmacy.

Diane joined RCC as its President and CEO in January 1995. Diane has held CEO positions in the not-for-profit sector representing various industries for the past 35 years.

Diane has and continues to serve on a variety of Boards across North America. Ms. Brisebois is Immediate Past Chair of the Fair Factory Clearinghouse (FFC), an organization established to enable collaboration between vendors and retailers in assessing and improving workplace conditions globally.

Ms. Brisebois is also the Immediate Past Chair and a member of the Executive Committee of the Forum of International Retail Association Executives (FIRAE) which represents retail associations from more than 30 countries brought together to collaborate on issues affecting the retail sector globally.

Ms. Brisebois also served for many years on the Board of Covenant House Toronto, on the Board and as Chairman of the Traffic Injury Research Foundation and on the Board and as Chairman of the Canadian Society of Association Executives.

She currently serves on:
• The Ted Rogers School of Retail Management Advisory Council
• The Advisory Board of the University of Alberta's School of Retailing
• The Board of the Toronto Region Board of Trade, and
• The Board of Stewardship Ontario (Ontario Blue Box Program)

Ms. Brisebois is a native of Montreal, Quebec and now resides in Toronto, Ontario.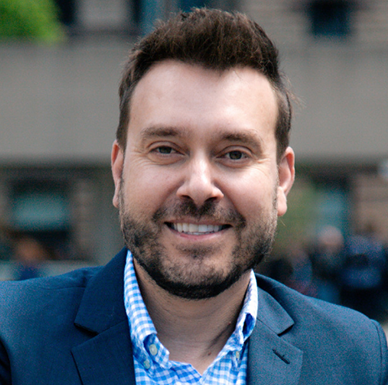 VP Marketing and Member Services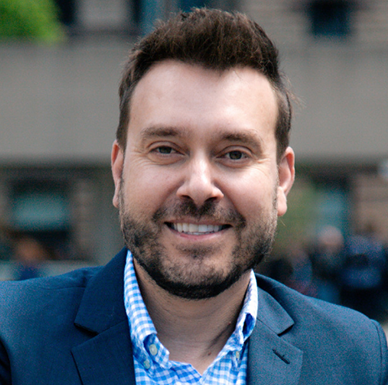 VP Marketing and Member Services
Santo Ligotti is the VP of Member Services and Marketing at Retail Council of Canada and brings over 20 years of experience of marketing leadership. Santo began his career in data sciences and progressed to lead B2B/B2C marketing teams across financial, technology and payments industries including companies such as TD Canada Trust, Rogers Communications, CIBC, Moneris and JPMorgan Chase.
In addition, Santo is the President Elect for the American Marketing Association, Toronto Chapter and teaches part time at George Brown College and York University. Santo holds an undergraduate degree in statistics from McMaster University, a Master's in Information Science from the University of Western Ontario and an MBA from York University