Regional and national retail experts will share modern strategies for success in Western Canada and nationwide.
Eleanor is a skilled retail executive with twenty years of experience across multiple leadership roles. Working with large national retailers, Eleanor has a track record in growing brands across Canada with both significant brick and mortar presence and experience in executing omni channel excellence. She focuses on building world class retail teams who deliver premium experiences and is excited to work with her team to bring this to the cannabis retail space.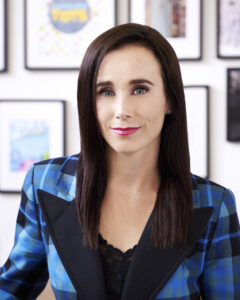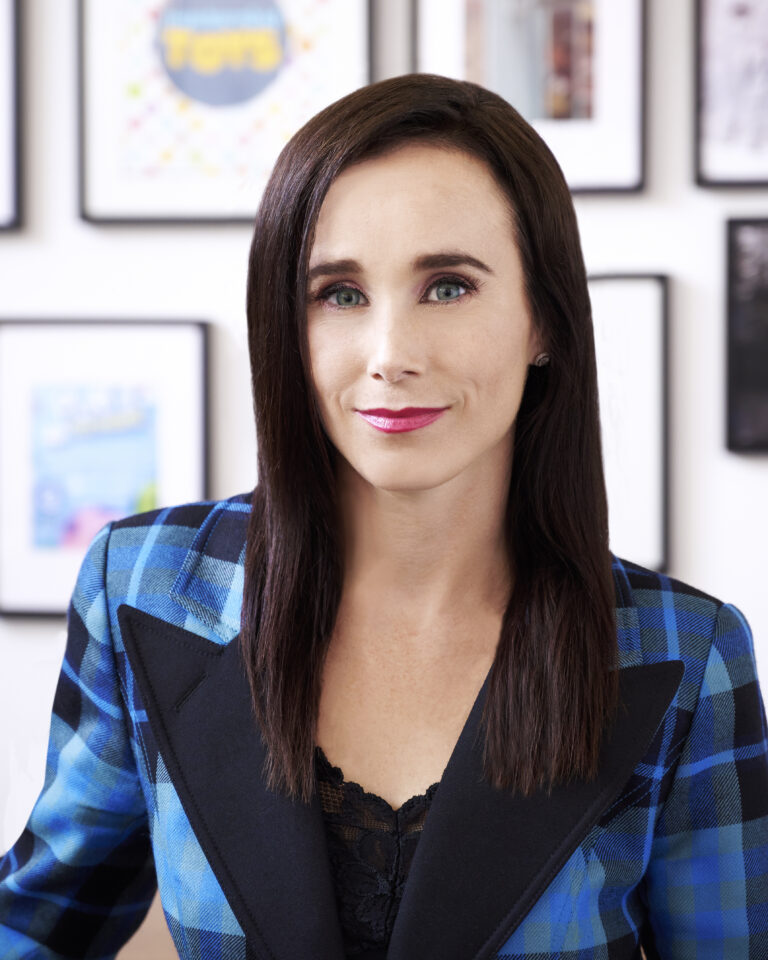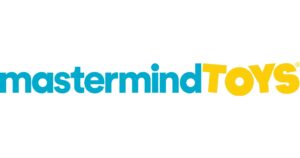 Sarah Jordan is CEO of Mastermind Toys, the nation's largest specialty toy and kids book store and Canada's Authority on Play. She leads 68 stores coast-to-coast and online, with thousands of employees from teams across their stores, Play HQ (head office) and warehouse, and creates a world-class employee and customer experience. Recently, Mastermind Toys was named a 2022 winner of Canada's Best Managed Companies and won the 2022 Retail Marketing award at the Excellence in Retailing Awards. In 2021, Mastermind Toys won the Omni Channel Award at Retail Council of Canada's Excellence in Retailing Awards for their digital transformation and Sarah received the Innovation Award at the Women of Inspiration Awards by the Universal Womens Network.
Sarah is a passionate, authentic, purpose-driven CEO with deep expertise in customer & employee experience, digital innovation and brand-centric reinvention. Previously she was the Senior Vice President, Customer Experience and Omni Channel Strategy at Scotiabank and she spent a decade with Boston Consulting Group, where she advised Fortune 500 companies on large scale retail customer centric transformations and cultural change. Sarah holds both an MBA and an Engineering degree from Queen's University.
She is a board member at Wawanesa Mutual Insurance Company, the largest Canadian Property and Casualty Mutual Insurer with $4.2 billion in annual revenue, and assets of $11.3 billion, and 125 year heritage. She is also a board member at the Canadian Toy Association, the first-ever retail member in the organization's history whose members include manufacturers, importers, distributors, and retailers in the $2.5 billion toy industry in Canada. She is also a board member at the Retail Council of Canada, the voice of retail in Canada, representing 45,000 store fronts, $485 billion in sales and 2.2 million employees.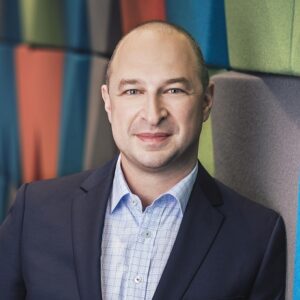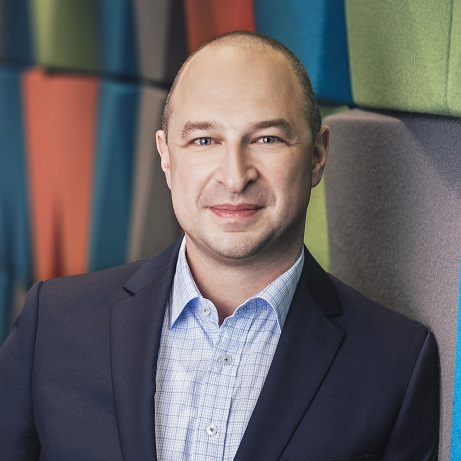 National Industry Leader for Consumer and Retail Practice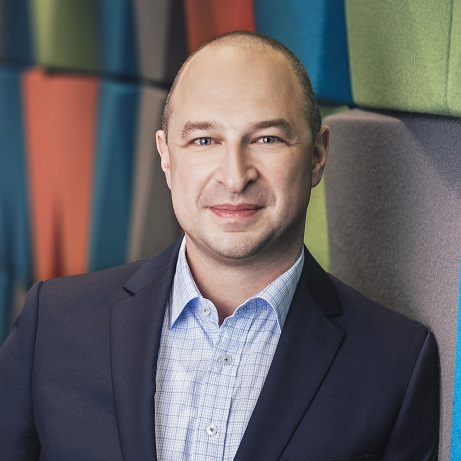 National Industry Leader for Consumer and Retail Practice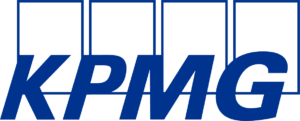 Kostya is KPMG Canada's National Industry Leader for their Consumer & Retail practice. He has over 20 years of experience advising businesses across Canada and the US, primarily those in the retail, hospitality, and restaurant sectors. Kostya works with both public and private companies and focuses on advising boards, shareholders and executives on key strategic business decisions, including: go-public transactions, mergers & acquisitions, as well as corporate governance and other board-level issues. Kostya's clients range in size from large, complex, mature multi-national organizations with over $3B in revenue, through to high growth small and mid-sized private companies.
Kostya has also previously led the technology, media & telecommunications ("TMT") practice for KPMG in the Greater Vancouver Area, and has had significant experience outside of KPMG as an operations and sales leader for one of Canada's top distribution and manufacturing companies. Kostya's blend of retail, technology, and operational experience has led to him advising some of Canada's fastest growing and most recognizable retailers, as well as some of Canada's largest and most established restaurant chains.
Kostya was previously recognized by Business in Vancouver as a Top 40 under 40 award recipient for his achievements both professionally as well as in the community where he has held numerous Board of Directors positions serving a number of not-for-profit organizations.
Kostya currently serves on the Board of Directors of Vancouver's iconic Bard on the Beach Shakespeare Festival.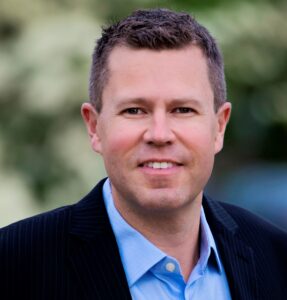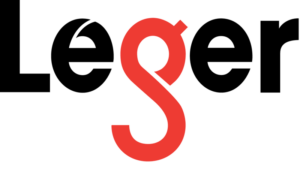 Jason started at Leger in 2020 and brings more than two decades of innovative research experience to the Vancouver Leger team. He is one of North America's best-known experts in Lottery and Gaming research. He is a regular speaker at industry events and conferences. Clients from across Canada and the US look to his expertise to guide their strategic and tactical decision making.
An expert in both qualitative and quantitative methodologies he brings his passion to every project and every client. As an early adopter of research technologies through his Master of Business (Research) and Bachelor of International Marketing degrees from the University of South Australia he has worked with online communities, advanced analytics, sophisticated qualitative approaches and virtually every methodology in use today.
His previous research experience in telecommunications, hospitality, travel and tourism, financial and retail sectors has given Jason a well rounded and expert eye on client challenges and how to use and adapt research to solve them.
When he is not working, his passion extends to pushing his daughter on the swings, fixing his average golf game, and watching the mighty Port Adelaide Football Club in the Australian Football League.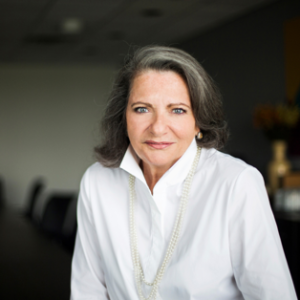 Diane J. Brisebois, CAE, is the President and Chief Executive Officer of Retail Council of Canada (RCC). She oversees the largest retail association in Canada serving over 45,000 retail establishments including independent merchants, chain stores, mass merchants, big box and online retailers. RCC's membership covers all segments of the retail market including general merchandise, grocery and pharmacy.

Diane joined RCC as its President and CEO in January 1995. Diane has held CEO positions in the not-for-profit sector representing various industries for the past 35 years.

Diane has and continues to serve on a variety of Boards across North America. Ms. Brisebois is Immediate Past Chair of the Fair Factory Clearinghouse (FFC), an organization established to enable collaboration between vendors and retailers in assessing and improving workplace conditions globally.

Ms. Brisebois is also the Immediate Past Chair and a member of the Executive Committee of the Forum of International Retail Association Executives (FIRAE) which represents retail associations from more than 30 countries brought together to collaborate on issues affecting the retail sector globally.

Ms. Brisebois also served for many years on the Board of Covenant House Toronto, on the Board and as Chairman of the Traffic Injury Research Foundation and on the Board and as Chairman of the Canadian Society of Association Executives.

She currently serves on:
• The Ted Rogers School of Retail Management Advisory Council
• The Advisory Board of the University of Alberta's School of Retailing
• The Board of the Toronto Region Board of Trade, and
• The Board of Stewardship Ontario (Ontario Blue Box Program)

Ms. Brisebois is a native of Montreal, Quebec and now resides in Toronto, Ontario.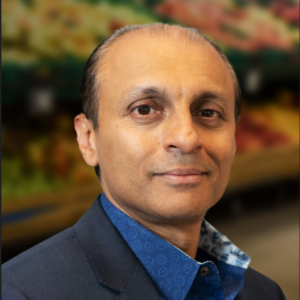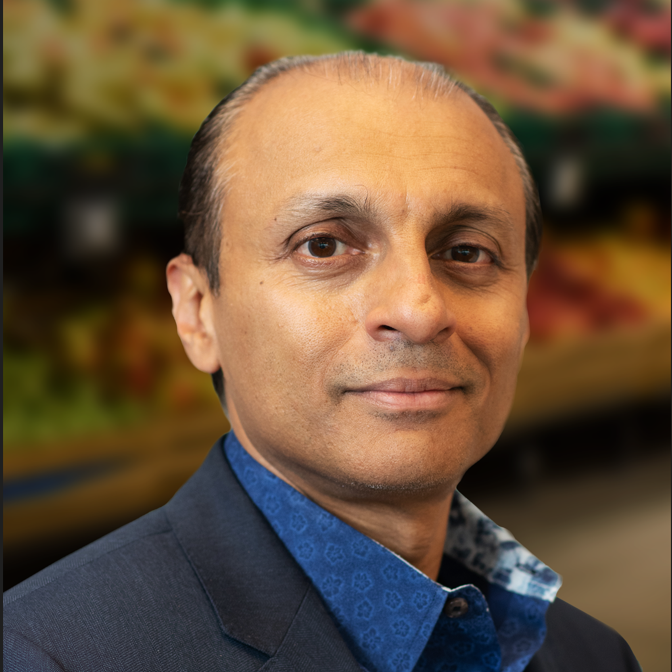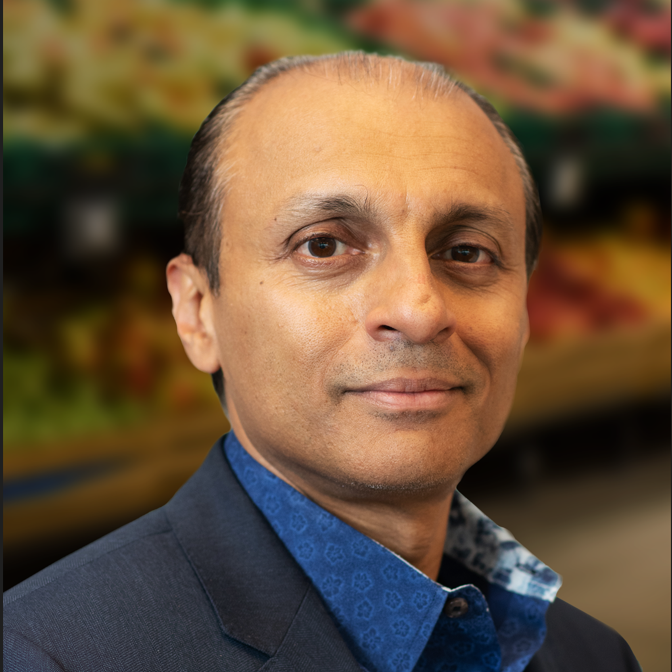 Ken began his career in the retail food industry more than 25 years ago, specialising in merchandising, marketing, private label procurement and global sourcing. Having joined Calgary Co-op in 2014, he provides overall leadership to the organization, developing and ensuring the implementation of strategic direction and business plans for attaining corporate, financial and operational objectives.

He deeply values the culture at Co-op, which focuses on serving members and nurturing team members, and how it is reflected in Co-op's stores, where team members continuously demonstrate their commitment to 3 core values – Service, Caring, and Excellence.

Ken also holds an ICD.D designation and has served on the ProAction Cops & Kids board, a not-for-profit with the goal of providing an environment for cops and kids to socialize, making the police less intimidating to youth in the community. When it comes to local products and his favourite Cal & Gary's products – "My favorite local products are the samosa chips sold in the Deli – I love their flavor and texture. My favourite Cal & Gary's products are the ice cream cookie sandwiches in any flavour!"

Ken also serves on the following boards:
• Canadian Food Innovation Network Board of Directors – Chair of Governance, Nomination and Risk Committee
• The Chamber of Commerce – Chair of the Finance & Audit Committee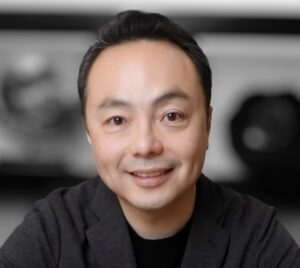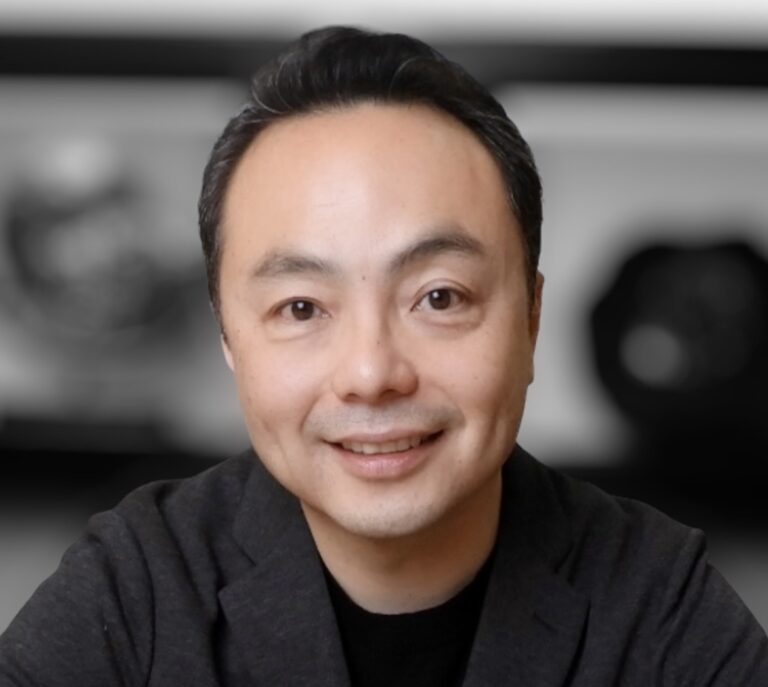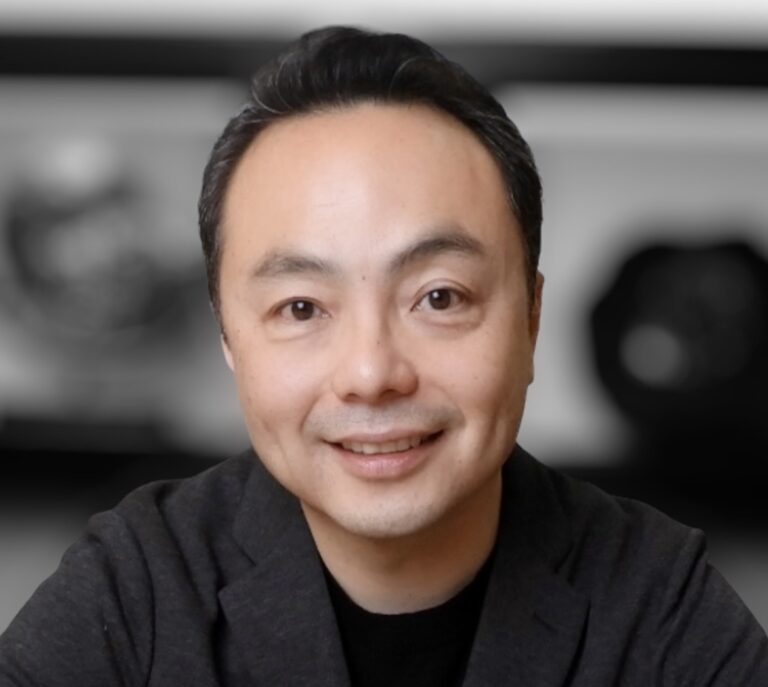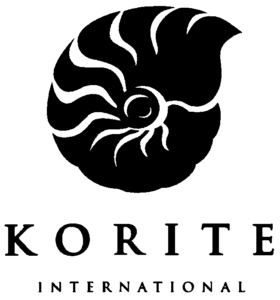 David Lui is a global brand and entrepreneurial retail leader known for transforming businesses and stagnant brands into profitable market share leaders.
He has developed global award-winning marketing campaigns and strategies, has scaled online e-commerce brands, was CEO of the twelfth Fastest Growing Company in Canada's PROFIT100, First for Fastest-Growing Company in Vancouver, winner of the BDC Young Entrepreneur Award, was recognized as a Business in Vancouver Forty under 40 and was a nominee for Ernst & Young Entrepreneur of the Year, Pacific Region.
As CEO and President for KORITE International, David leads an organization headquartered in Calgary, Alberta, has an omnichannel presence of fine jewellery and art sold in over 28 countries and operates the most significant commercial Ammolite mine in the world. In addition, David has contributed to numerous industry and community organizations, including the Board Member at Theatre Calgary, Board and Governance Committee for Hypertension Canada, Retail Leadership Committee for the Canadian Marketing Association and Marketing Advisory Committee for the Retail Council of Canada.
David holds an MBA from the Ivey Business School at Western University.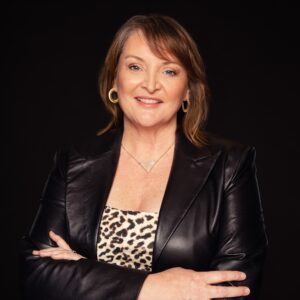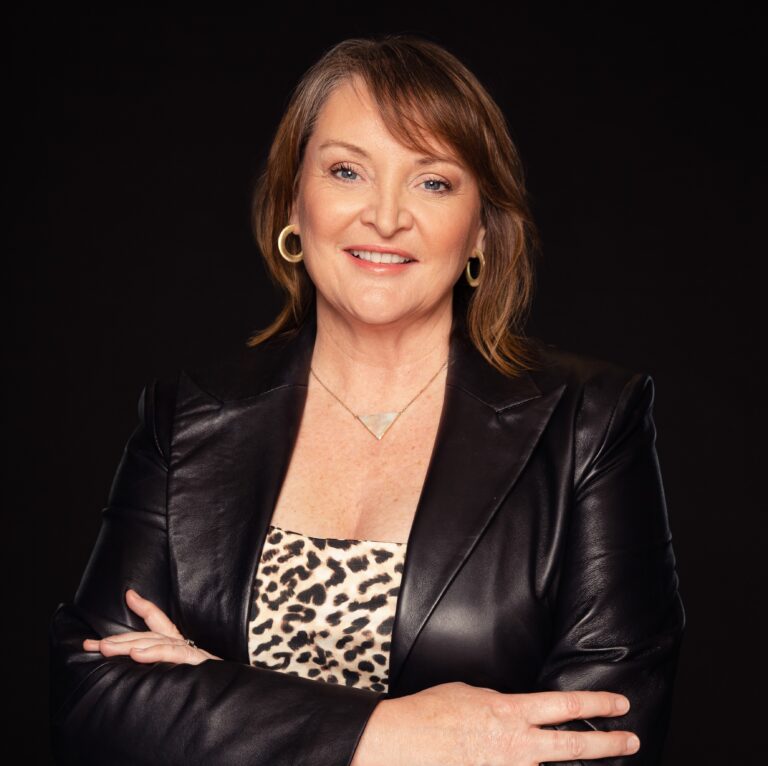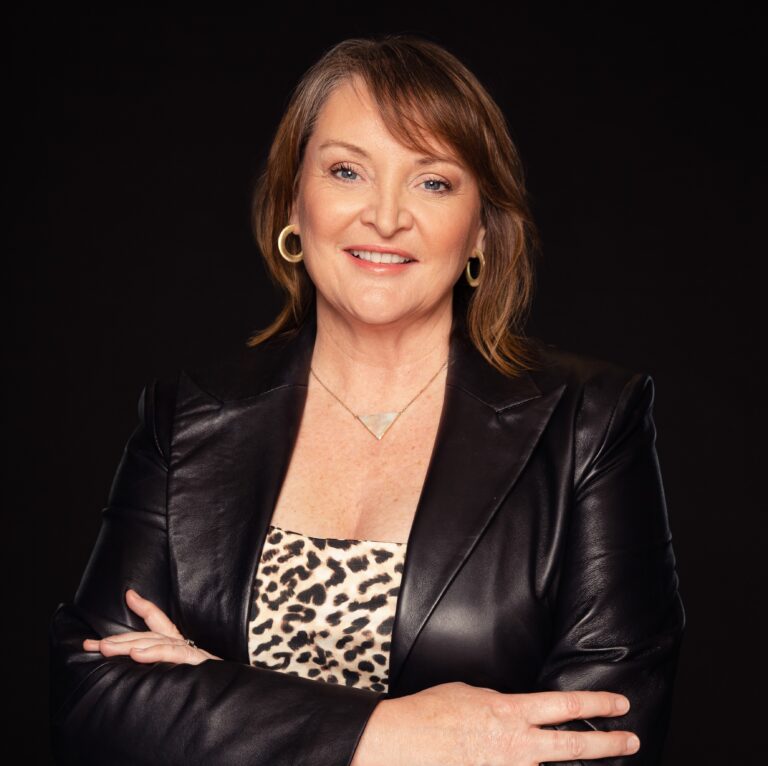 Christine is known for bringing her whole self to work combining warmth and joy with vision and
operational excellence. She is widely recognized as one of the innovative thinkers in the
evolving world of retail.

Christine is a Co-Founder, President and the Executive Chairman of The House of LR&C where
she brings 30 years of experience in scaling global retail brands to this new concept in fashion.
Christine combines her talents with Co-Founders – Russel Wilson and Ciara in a powerhouse
entrepreneurial team with a common goal of creating a House of brands with a simple mission –
to do Good. The House of LR&C is a fashion platform designed for large scale positive impact –
from sustainability and sourcing, to social action, to inclusivity by creating fashion lines that are
accessible to all sizes, race, and gender. House brands include Goodman Brand for men,
Human Nation, a Gen Z, sustainable and gender neutral brand, and a women's brand launching
in fall 2021.

Christine brings her executive leadership experience to The House of LR&C from lululemon
athletica, where she served as CEO for six years, creating one of the most compelling growth
stories in retail in the top 3 in sales per square foot, and the highest retail operating margins.
She began her career in private equity, and then joined Starbucks, serving in various executive
positions over a 20-year period with leadership roles in store development, operations, finance
and strategy. In her final role as SVP, President Asia Pacific, she led 10 countries and
spearheaded the company owned market entry into China.

In 2014, she founded and was the CEO of Performance Kitchen, a forward-thinking food
company creating the next generation of frozen food with a focus on food as medicine, featuring
great taste, and convenience. It is the first food company to be approved as a benefit for
Medicare and Medicaid contracts with leading insurance companies.

Christine earned her BA degree from Central Washington University and is a graduate of
Harvard Business School's Advanced Management Program.

Christine is the co-author of 3 Business Cases at HBS, 2 of which are in the top 10 selling
cases. She has won numerous CEO and innovation awards. Christine has served on for profit
boards at Khol's, Select Comfort, and NuSkin and non-profit boards for homeless and spinal
research and disability access, and her alumni university foundation where she led fundraising
and capital campaigns. Christine and her husband enjoy a full life in Vancouver surrounded by
her loving family of 3 children and 4 grandchildren and loving outdoor adventures.
Director of Business Development
Vinod Varma is the founder and CEO of Creator.co, a leading influencer marketing platform that pushes the boundaries on how creators and brands collaborate, grow and earn. Before building one of the world's top creator platforms, Vinod witnessed the power of Influencer Marketing while launching new products for FitBit, Samsung, Garmin, Apple, and more at billion-dollar retailer, Best Buy. He also serves on the advisory board of The Influencer Academy, is a business mentor for League of Innovators, and a contributing writer for Entrepreneur Magazine on the Creator Economy.
Interested in sponsored speaking opportunities at Retail West?
Contact Nikita Patel, Senior Manager, at npatel@retailcouncil.org for more information.