This is the French version of Jen's description..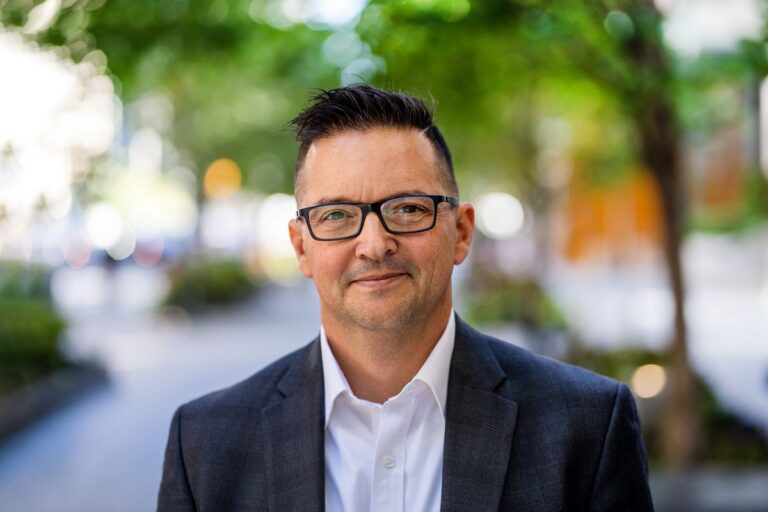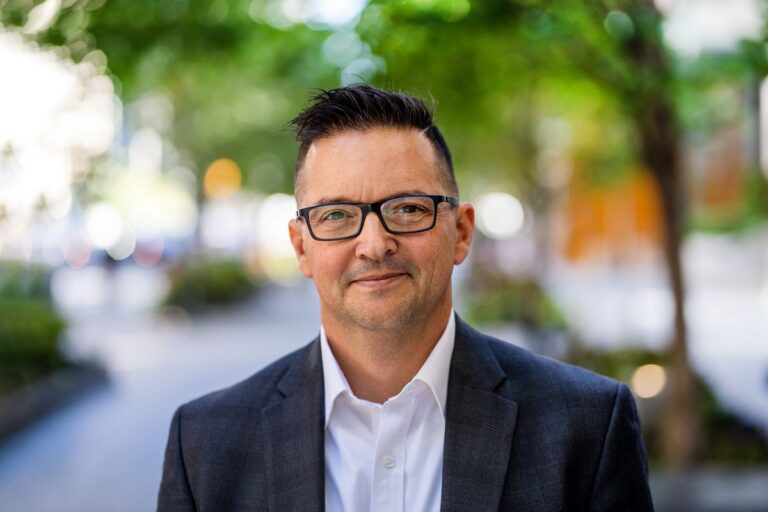 Kevin brings over 25 years of sales and insights experience in Consumer Packaged Goods.
Through his 23 years at PepsiCo, Kevin had the opportunity to work across food and beverage categories and to manage and work with customers across all channels. His experience at PepsiCo includes 7 years leading the Category Insights Team for beverages, where he collaborated with retailers to implement insights-led solutions to drive joint business plan results.
Kevin's mandate as Senior Vice President of Consulting Services is to work with Environics Analytics' (EA) clients and strategic partners to help them become more data-driven, leveraging deeper insights and practical applications that get measurable results. This includes leveraging clients' first-party data in combination with EA's databases (including big data) to better understand and profile customers, quantify the market potential, locate high-value prospects and activate the insights across the enterprise, including in digital and traditional media.
Kevin holds degrees from Queen's University, the University of Windsor and York University.
Marc leads KPMG Ignition, KPMG's hub for innovation and emerging technologies, including digital twins and Generative AI. He has had the good fortune to work with clients across public and private sectors in North America and across Africa, giving him a unique perspective on technology and innovation as forces for good.
Adam Luck is a digital agency leader with 20+ years driving results for clients and agencies alike. Adam focuses on understanding client challenges/opportunities and assembling talented people to help solve the problem collaboratively. Currently Adam is serving as the Managing Director, Canada for DAC, an international digital performance agency recognized by Forrester as one of the top Performance Marketing Agencies globally. Previously Adam has worked at some of Canada's finest media and creative agencies including Initiative, Reprise, Grip Limited, and Cossette. Adam is an HBA graduate from the Ivey Business School at Western University.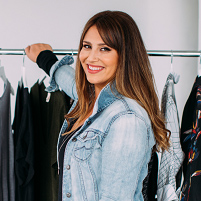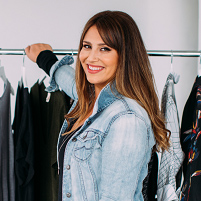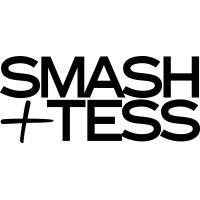 Ashley is a loving wife and mama to her baby girl Francesca aka "Frankie." Born and raised in Vancouver, BC, she was an educator for the better part of a decade before co-founding Smash + Tess with her mother in 2016. Ashley graduated from Simon Fraser University in Burnaby, BC with two Bachelor Degrees in English and Education, along with a Masters in Education.
Now a resident of Los Angeles, Ashley started Smash + Tess after finding a void in the loungewear market. She attended the summer fashion program at Conde Nast in London, UK, and the rest is history!
As Managing Director of Smash + Tess, Ashley oversees everything from designing to financial planning and forecasting, to dreaming up fun and creative marketing campaigns. Under Ashley's vision and management, Smash + Tess has grown exponentially and transnationally, both in market share and public notoriety. Ashley is passionate about creating clothing for women that celebrates and encourages femininity, strength, and comfort- while, of course, never sacrificing beauty or fashion.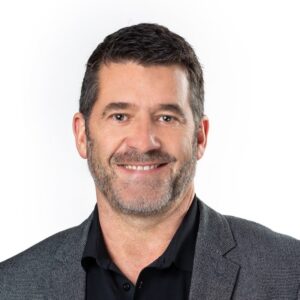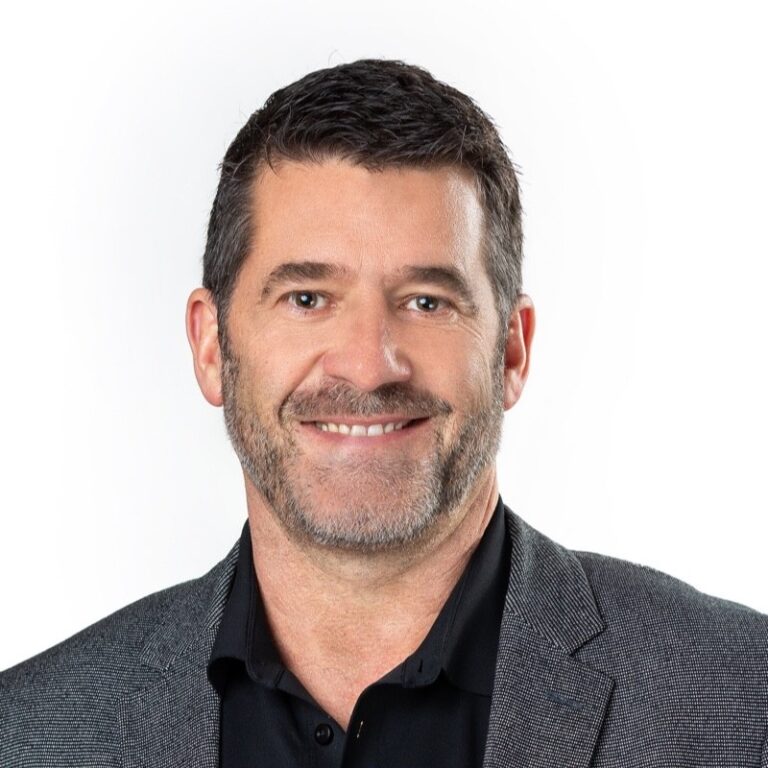 Steve Mossop is the executive vice-president of Leger's Vancouver office and leads a team of 20+ researchers in B.C. serving public and private sector clients with full-service market research solutions.
Most recently, Steve was the president of Insights West, which Leger acquired in late 2021. Insights West offered insights-driven solutions via leading-edge tools and normative databases and had 15+ employees and $3M+ in billings annually in the 10 years it operated. Prior to this, Steve was at Ipsos for 17 years and managed 30+ client service staff in multiple cities after starting his career at the Angus Reid Group and TNS.
Steve has released over 700+ public opinion polls on politics; topics from bridge tolls to bike lanes; support or opposition to environmental, social and policy issues; employee satisfaction; social media habits and COVID-19 impacts. He has correctly predicted the outcomes of over 25 elections over his career.
His accomplishments include launching Insights West to be the fastest-growing B.C. market research company, winning Business in Vancouver's Top 40 Under 40 award in 2006, and winning BCAMA's 2001 Marketer of the Year Award. Steve was chair of the BCAMA's Senior Executive Program for 4 years and was a member of Vancouver EO for 5 years.
Steve is a frequent public speaker and media personality in British Columbia, making regular appearances on a wide variety of media outlets as the spokesperson for Leger and in the past for Insights West and Ipsos. Steve holds a BBA degree from Simon Fraser University with a concentration in marketing.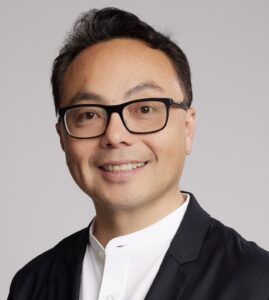 Kit and Ace, Unity Brands Inc.
David Lui is the CEO and a partner of Unity Brands Inc., a company he co-founded with Joe Mimran and Frank Rocchetti. Unity Brands recently acquired Kit and Ace, where David also serves as CEO.
David has an extensive background in retail with over 30 years of retail and marketing experience and is known for his award-winning brand transformations, e-commerce and digital knowledge along with his passion for scaling businesses.
He has worked and led many retail brands including Esprit, NYGÅRD, Mark's, Sport Chek and most recently, he was the CEO at KORITE International. In 2022, he was ranked 11th in the Global CEO Awards. His portfolio includes being named CEO of the twelfth Fastest Growing Company in Canada's PROFIT100, First for Fastest-Growing Company in British Columbia, Canada, winner of the BDC Young Entrepreneur Award, and a Business in Vancouver Forty under 40.
David holds an MBA from the Ivey Business School at Western University.
Interested in speaking at STORE 2022?
Contact Mary Markou, Director, Sponsorship and Partnerships, rccsponsorship@retailcouncil.org for more information.